Walmart Trip and Fall Accident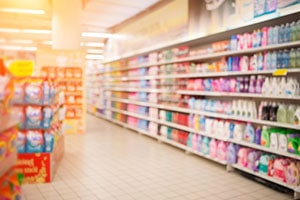 Suffering a serious injury due to a trip and fall accident at a Fort Lauderdale Walmart can be a jarring experience. For one, you would think that a trip and fall would be something that anybody can avoid or walk away from. However, it is one of the most common and most debilitating accidents in stores across the country. Therefore, it is necessary that you speak to someone with the experience to understand your situation. You will want to speak with the best Fort Lauderdale Walmart trip and fall lawyer that you can contact. That is just common sense.
Finding yourself in an accident can leave you with a lot of things on your mind. First is the pain, and how much it's going to affect your daily life. Then comes the bills, how will you pay it? Will my family now hold the burden of taking care of me? While perfectly normal to think about, it can understandably become an all-consuming whirlwind of doctor's visits, physical therapy, phone calls, and worry. You should at the very least have some of that worry and burden be taken off your shoulders. That's why the Walmart trip and fall lawyers at Wolfson & Leon in Fort Lauderdale are available to help. You want to take your best opportunity to make sure you are given the compensation they deserve.
Wolfson & Leon has been in business since 1963. That's 55 years of service to South Florida and they are standing by to assist you in getting the compensation you deserve. They can be reached at (954) 530-3918 to be spoken with right away, so that way you know that you're taking the steps to hold Walmart responsible for their negligence.
Fort Lauderdale Walmart
Walmart hosts a variety of store types that provide similar but distinct services. While the one in Fort Lauderdale that may directly come to mind is the Supercenter right on the corner of West Broward Blvd and SW 24th Avenue. In Broward County, there are other types of stores such as:
Walmart Neighborhood Markets
Walmart Discount Stores
Walmart Supercenters
Here in the entire state of Florida, there are over 350 retail stores, with more than 100,000 employees on hand to work, referred to as associates. Across the state they have:
229 Walmart Supercenters
90 Walmart Neighborhood Markets
9 Walmart Discount Stores
Aside from Fort Lauderdale, Walmart stores can be found across Broward County, including in cities such as:
Pompano Beach
North Lauderdale
Coconut Creek
Margate
Coral Springs
Tamarac
Plantation
Dania Beach
Hallandale Beach
Lauderdale Lakes
Sunrise
Hollywood
Davie
Miramar
Cooper City
Pembroke Pines
Fort Lauderdale Personal Injury Lawyer for Walmart Accidents
All these cities are places where a Walmart can be found, where they offer affordable prices and a chance to save some money. What you don't expect however is to find yourself in an accident because of some negligent employee, or a misplaced piece of product suddenly throwing you off your feet. A trip and fall should be dealt with as seriously and with as much respect as a car accident, you can find yourself with life-altering injuries as a result of a trip and fall. Some of the possible injuries that can be caused to you because of this manner of accident include:
Back, spine, and disc injuries due to a Walmart trip and fall in Fort Lauderdale
Head wounds, skull fractures, cuts and bruises due to a Walmart trip and fall in Fort Lauderdale
Fractured or cracked hips due to a Walmart trip and fall in Fort Lauderdale
Fractured or cracked pelvis due to a Walmart trip and fall in Fort Lauderdale
Fractured or cut legs or feet due to a Walmart trip and fall in Fort Lauderdale
Fractured or sprained wrist or arm due to a Walmart trip and fall in Fort Lauderdale
All these reasons and more are why it's important to call a Fort Lauderdale personal injury firm that will help you get the compensation you deserve. Wolfson & Leon's Walmart accident attorneys in Fort Lauderdale are ready to assist you. Jonah Wolfson is the managing attorney of the firm; he is a bilingual personal injury lawyer in Fort Lauderdale whose team is standing by to work with you. With offices in Fort Lauderdale, West Palm Beach, Miami and Fort Myers they're available to meet or to be spoken to by phone at (954) 530-3918.