Coral Ridge Mall Accident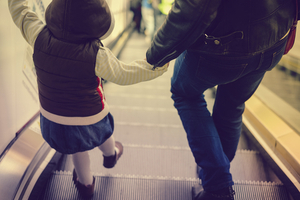 Visits to the mall are met with excitement and joy. This excitement comes from the thought of finally being able to purchase that long coveted product or just perusing the many stores with the variety of merchandise that is offered. The one thing that doesn't cross a person's mind, is what if an accident occurs and they are injured. Then their next question would be regarding how this could have happened and who is at fault. Accidents are accidents because they occur unexpectedly and can bring about many questions and emotions especially if you are injured as a result.
If you were injured at the Coral Ridge Mall at Federal Highway and Oakland Park Boulevard in Fort Lauderdale, then you should speak with a Coral Ridge Mall accident attorney as quickly as possible. To make a successful recovery against a store or corporation, early involvement of a Fort Lauderdale mall accident lawyer can be essential.
At Wolfson & Leon, we have represented victims of negligence since 1963 and we are here to help you too. We have offices in Fort Lauderdale, West Palm Beach and Miami. We can come to you or you can make an appointment at any of our offices. Just call us at (954) 530-3918 and let us answer your questions.
Coral Ridge Mall
Coral Ridge Mall is in the 3200 block of North Federal Highway in Fort Lauderdale Florida. The mall itself is close to some of the downtown amenities that Fort Lauderdale offers, as well as some of the by-the-sea options of Florida, like Port Everglades.
Compared to some of the other malls in South Florida, it is small, with only 500,000 square feet and an estimated 40 or so shops available within its walls. Its largest is a Target, but holds other chains stores like Old Navy, TJ Maxx, Marshalls and Ross.
Coral Ridge Mall also offers information to tourists about many of the things Fort Lauderdale has to offer, like scuba diving, the Broward Center for the Performing Arts, as well as the Sun Trolley, which gives rides through Fort Lauderdale. There are two Coral Ridge Malls, the one in Fort Lauderdale, as well as the one in Iowa City. It is unclear, however, if they share anything aside from their name.
What You Should Do After a Coral Ridge Mall Accident
Getting hurt is probably the last thing on anyone's mind when they go to a mall. Yet people get hurt at malls more often than one might think. These injuries can happen in a variety of ways. Here are a few of the kinds of accidents that may occur at Coral Ridge Mall:
Slip and Fall Accidents at Coral Ridge Mall
Coral Ridge Mall Trip and Fall Accidents
Parking Lot Accidents at Coral Ridge Mall
Coral Ridge Mall Car Accidents
Negligent Security Injuries at Coral Ridge Mall
Coral Ridge Mall Premises Liability Cases
Coral Ridge Mall Wrongful Death Accidents
Fort Lauderdale Uber Car Accidents at Coral Ridge Mall
Fort Lauderdale Lyft Car Accidents at Coral Ridge Mall
If you were hurt at the Coral Ridge Mall, you should keep these recommendations from our Coral Ridge Mall accident attorneys:
Stay Calm
Get help
Make a report to the mall or store management
Use your phone to take photos and video of the scene
Do not admit fault – it will be used against you later even if the investigation reveals that the mall or store was actually at fault
Get to the best mall accident lawyer you can find in Fort Lauderdale
Fort Lauderdale Injury Attorneys Serving Negligence Victims at Coral Ridge Mall
At Wolfson & Leon, our Fort Lauderdale accident lawyers are ready to help you if you were injured due to the negligence or intentional acts of another. Call us for your free consultation at (954) 530-3918. We proudly serve all of South Florida including the communities of Wilton Manors, Fort Lauderdale, Lauderhill, Oakland Park, Rio Vista, Dania Beach, Pompano, Pompano Beach, Deerfield Beach, Boca Raton, Parkland, Coral Springs, Weston, Pembroke Pines and Miramar. We offer our services at our offices in Fort Lauderdale, Miami, West Palm Beach and Fort Myers. Call us – we can help.