Supermarket Accident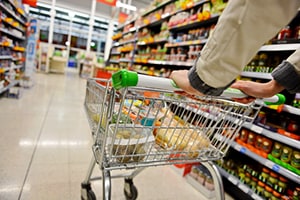 If you've found yourself in an accident at a Fort Lauderdale supermarket, it's important that you act immediately. Getting a call to the right people can help, so after you've taken the time to get you or your loved one checked into a hospital or urgent care, and determined what type of injury you're facing then you should get on the phone and call the best Fort Lauderdale supermarket accident lawyers you can locate to help you on your case.
A supermarket is about as common as stars in the sky, if you're in a town anywhere in the world, you're likely to find one. Their necessity too works in their favor, as they see plenty of foot traffic from families and citizens looking to stock up their fridges and pantries for the next couple of weeks or so. With this heavy traffic comes the chance of accidents being dangerously high, and it's evident by the fact that thousands are injured in supermarket accidents every year. That's why it's important to contact an Fort Lauderdale grocery store injury attorney right away.
The attorneys at Wolfson & Leon have been in service to the good people of Fort Lauderdale and Florida since 1963, their work of 55 years helps with giving them the info necessary to get you the information you need. Their Fort Lauderdale supermarket accident lawyers are standing by to hear from you regarding your Fort Lauderdale supermarket accident. Whether you've been hurt due to a slip and fall, the negligence of another customer or employee, or the bad upkeep of the store that you're visiting, all the information you need will be given to you when you call. Take the time and dial (954) 289-5954 to speak to one of our Fort Lauderdale personal injury attorneys for a free consultation and take the steps necessary to get the compensation you deserve.
Fort Lauderdale Supermarkets
With such an attractive place to live, there was no doubt that a large amount of supermarkets dot most of the city of Fort Lauderdale. The supermarkets that can be found in the immediate Fort Lauderdale area include:
Whole Foods Market
Supersaver Supermarket
Sasay Japanese Market
Price Choice Food Market
Omar Supermarkets
Atrel Supermarket
Publix Supermarket
Presidente Supermarket
Aldi Supermarket
The Price Choice Foodmarket
Frenanda's International Market & Café
Shop & Save
Bravo Supermarkets
Lucky's Market
Pond Hopper Grocery
Save A Lot
Sunland Foodmart
Winn-Dixie Supermarket
Comet Food Market
8 Rios Supermarket
Walmart Neighborhood Market
All of these have likely seen one or more accidents yearly, and anyone is at risk when they go out and take the time to shop at these stores. Accidents can happen in a flash, and when they do, they likely leave you disoriented and with little to do except get yourself to a hospital. Some of the more likely injuries of a personal nature that you can be subjected to when suffering an accident and their causes include:
Food poisoning at a Fort Lauderdale supermarket
Lacerations and cuts due to poorly maintained flooring or shopping carts at a Fort Lauderdale supermarket
Broken wrists, arms, legs, and other body parts due to painted, cracked or uneven pavement, sidewalks, crosswalks, and parking lots at a Fort Lauderdale supermarket
Bruises and cuts due to improperly maintained entrance and exit doors at a Fort Lauderdale supermarket
Trip and fall or slip and fall accidents due to an improperly maintained, or improperly placed door mat at a Fort Lauderdale supermarket
Leaking water from produce or refrigeration units at a Fort Lauderdale supermarket
Spilled and tracked products from other customers and negligent employees in a Fort Lauderdale supermarket
Car accidents at parking lots of a Fort Lauderdale supermarket
Shopping cart accidents at parking lots of a Fort Lauderdale supermarket
Pedestrian accidents at parking lots of a Fort Lauderdale supermarket
Fort Lauderdale Supermarket Personal Injury Lawyer
The Fort Lauderdale supermarket personal injury and wrongful death attorneys at Wolfson & Leon are standing by to speak to you. Jonah Wolfson is the managing attorney at the firm, and his bilingual team of Fort Lauderdale supermarket accident attorneys can help inform you of the situation you've found yourself in. Call them today at (954) 289-5954 or meet with them at their offices located in Fort Lauderdale, Fort Myers, Miami and West Palm Beach.