Car Accident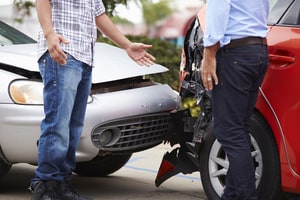 Car accidents are an unfortunately common reality that many people can go through at least three times a year. In Fort Lauderdale alone, there has been a little over 400,000 crashes in recent years. When something like this happens, it's important to get the best Fort Lauderdale auto accident lawyer to help you get the right representation and the compensation that you deserve. No matter the type of vehicle, whether it be a regular car, a motorcycle, or truck, the right counsel can make a world of difference when you're faced with such a sudden tragedy.
Fort Lauderdale has a diverse number of drivers, and with the attraction of several millions of tourists year-round and the number of different vehicles that end up in fatalities and injuries is just as diverse. In 2017, there were just under 10,000 motorcycle crashes, with a whopping 7,000 of them ending in all kinds of various injuries as a result. Even bicyclists find themselves at risk, with over 6,500 crashes reported in 2016. Whatever the type of accident you find yourself in, you should call the Fort Lauderdale automobile accident lawyers at Wolfson & Leon at (954) 289-5954. These Fort Lauderdale personal injury attorneys have been fighting for injury victims since 1963 and they are ready to help you too.
Auto accidents in Fort Lauderdale come in a variety of forms. Head-on collisions, for example, are when the front part of two vehicles collide, causing possible damage to the front bumper, head lights, front fender and grille. The loss of any of these parts through collisions can cause many problems in the future. Headlights being lost will practically make someone a magnet for future collisions should they be forced to drive at night. The loss of indicator lights too can cause problems with both regular drivers who cannot tell where you are going to turn, as well as police. Problems with the radiator and the engine can grow when a car's grille is lost or damaged making either too much or too little airflow to be pushed into the car.
Side collisions in Fort Lauderdale can be even more dangerous than their head-on counterparts, as they can potentially cause greater injury by colliding directly where a driver or passenger is possibly sitting. This is perhaps the most commonly known type of collision, and one frequently shown in movies and television. The T-bone style of collision, where the front part of a vehicle collides with the direct side of another vehicle, causing them to look as though they are in a T formation. Depending on the strength of the impact, not only can the injuries of the driver on the receiving end of such a crash be severe, they can also cause damage around them by being thrown onto their side and possibly hit any unlucky enough to be around such a deadly crash.
The rear end style of collisions in Fort Lauderdale are less dangerous for the drivers being hit, but more dangerous for possible backseat passengers and any items that might possible be within the driver's trunk. These can generally happen thanks to tailgating, drivers stopping suddenly, also known as panic stopping, or from simple common distractions like using a phone while driving or paying too much attention to rear-view mirrors and not on the road in front of you. These can also lead to several problems down the line, like having both your taillights be unable to show when you are pressing on the breaks of your vehicle, or to no longer be able to carry things in your trunk thanks to the damage that's destroyed it.
We at Wolfson & Leon and our Fort Lauderdale auto accident attorneys provide free consultation for these types of auto collisions and more. Our lawyers can provide legal representation to good folks dealing with the pains and financial issues after a Fort Lauderdale auto accident. We have a Fort Lauderdale personal injury law office in Downtown Fort Lauderdale as well as offices in Fort Myers, West Palm Beach and Miami. We never charge a fee until we make a recovery for you. Don't sit idly and quietly after a Fort Lauderdale auto accident – get the answers, compensation and justice that you deserve. Call the Fort Lauderdale auto accident attorneys at Wolfson & Leon at (954) 289-5954 right now.