Semi-Truck Accident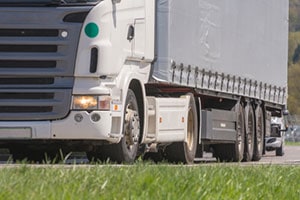 Semi-trucks can be some of the scariest regular things that one can encounter on the road. Their size alone is constantly used to scare us in big Hollywood blockbusters or tv show serials to really drive home the genuine fear and damage they can cause should they crash. When semi-truck accidents do happen, they're rarely as dramatic as stories like to say they are, but nonetheless just as serious as any other crash. When they happen, the best Fort Lauderdale semi-truck accident lawyer you can reach out to is someone you want to have to be able to help you get a fair investigation and ultimately the compensation that you deserve.
Semi-trucks are very rarely if ever driven for fun across our roads. Usually, the person behind the wheel of one is a worker for a large company transporting some sort of goods, whether it be food or gasoline across our state. Thanks to this, when semi-truck accidents in Fort Lauderdale happen, the driver will already have a sizable amount of representation behind them, with all the incentive to try and make sure no wrongdoing is ever presented to be on their shoulders. You'll certainly want to have a team behind you as well, which is why we recommend you call the Fort Lauderdale semi-truck accident attorneys at Wolfson & Leon in Fort Lauderdale to get your free consultation at (954) 289-5954.
Semi-Truck Accidents in Fort Lauderdale
There are only a few different types of accidents that are unique to semi-trucks compared to your regular vehicle. Some of these are:
Under Ride Accidents
Wide Turn accidents
Lost Load Accidents
Jackknife Accidents
Truck Rollover Accidents
Trucks, like any other vehicle, can also end up in regular types of collisions such as:
Rear-End Accidents
Head on Collisions
T-Bone Accidents
Left Turn Accidents
No matter the type of collision, every single situation can and should be investigated to the furthest extent. A professional investigation can be an invaluable asset when pursuing a semi-truck wrongful death claim or a truck accident personal injury lawsuit. Quickly understanding the facts of the accident as well as who was harmed and what sort of history the driver of the semi-truck has all give a sizable amount of evidence to draw from to make sure the claim being pursued has its best chance in the court of law. All these factors are extremely important and can make or break a case against a powerful trucking company.
Fort Lauderdale Trucking Accidents and Violations
Serious violations that are found as a result of the investigation can have the driver be issued an out-of-service order. They'll be barred from returning to work as a truck driver until whatever violations have been issued are rectified. Violations are more than just serious crashes. They can include:
Lane restriction violations
Speeding violations
Violation of the 8-hour duty limit
Cell phone usage violations
Log violations
Like the truck driver, their vehicle too can have several Violations that can keep it from being used in the open road. A few of these can be:
Brake Violations
Lack of Emergency Equipment
Damaged Windshield Violations
Oil leak Violations
Semi-trucks have a long history of use in our country, along with an lengthy and storied history of accidents and collisions that resulted in the death or injury of many in the many years that they've been used to transport goods. Even famous celebrities like Jayne Mansfield ended up losing their lives to an unfortunate collision with a semi-truck. No matter who you are, or what road you take in life, a semi-truck accident can be a dangerous and scary ordeal, and you need a good lawyer behind you to help you or your loved one.
Fort Lauderdale Semi-Truck Lawyers
Wolfson & Leon has years of client representation in all types of collision and car accident law, with more than 55 years serving the community of Fort Lauderdale and Miami as well as many other parts of Florida. You'll be getting complete and total legal representation for semi-truck wrongful death and personal injury after your Fort Lauderdale semi-truck accident injury or wrongful death. Our offices in Fort Lauderdale, Fort Myers, Miami, and West-Palm Beach are all available for we can come to you whenever it is most convenient for you. You can also call us for a free consultation at (954) 289-5954. Make that call today – we are ready to help.