Why Hire a Fort Lauderdale Car Accident Attorney?
Fort Lauderdale Car Accident Lawyer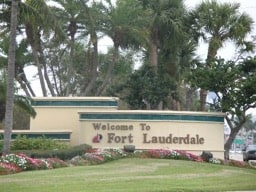 If you live or work in Fort Lauderdale and get into a car accident, then you are going to need the best Fort Lauderdale car accident lawyer you can find. You should be careful who you choose – it will make a difference. First, consider the source. How did you find out about the attorney you are considering? Advertising? That only guarantees the law firm spends money on marketing. Advertising budgets do not mean that you will end up with the best Fort Lauderdale car accident attorney.
We suggest that you use the internet and do your homework. Look at the attorney's ratings and reviews. Consider recent results. Interview the lawyer. Remember, you are the client and that attorney will work for you – not the other way around. If you put the time in, you will have a much better chance at finding the best Fort Lauderdale injury lawyer for your car accident case.
At Wolfson & Leon, our Fort Lauderdale car accident attorneys have sought justice and fair compensation for South Florida car accident injury victims since 1963. They know what to do and they are ready to help you right now. They have offices in Fort Lauderdale, West Palm Beach and Miami. Call Wolfson & Leon at (954) 289-5954 for your free consultation.
Fort Lauderdale
What once was a city for young people to come and enjoy spring break and summer fun, has since changed to cater the wealthier side of life. Cruise ships, hotels, shopping centers and luxury condos all are ready and available for anyone with enough money to enjoy the finer things in life. Yachts make their way in and out of the Ft. Lauderdale harbor, being one of the city's staple businesses, another reminder of the transformation this city has gone through over the past few decades.
Fort Lauderdale, unfortunately, has one of the worst driving records in the entirety of the United States. According to CNBC, Fort Lauderdale holds the number one spot for most fatal accidents in the US, with an approximate 22% fatality rate per 100 thousand population. This puts it second only to Orlando, with an estimated 19%, and 11th to Jacksonville, which has an approximate 14% rating.
Fort Lauderdale Car Accident and Injury Attorneys
The Fort Lauderdale Wrongful Death Attorneys and Fort Lauderdale Personal Injury Lawyers at Wolfson & Leon have helped injury victims and families for more than 50 years. We can help you too if you were hurt in:
Our
Fort Lauderdale car accident attorneys
inform injury victims, their friends and families on what they can expect and what they most likely should do after any incident or accident including: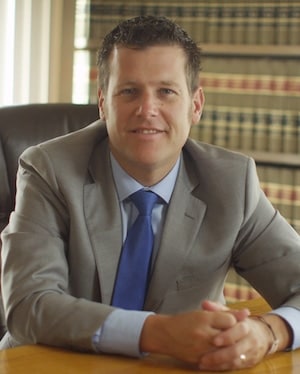 Jonah Wolfson is the managing attorney of Wolfson & Leon. He is a bilingual Fort Lauderdale accident lawyer and wrongful death attorney. Jonah's personal injury legal team is ready to help you. Call us at (954) 289-5954 and we can get to work on your case immediately.
Broward Personal Injury Attorney
The Broward accident and injury lawyers at Wolfson & Leon offer complete and responsive personal injury legal representation to the good folks of Fort Lauderdale, Broward County and all of South Florida including the communities of Plantation, Sunrise, Wilton Manors, Pembroke Pines, Hollywood, Miramar, Coral Springs, Pompano Beach, Davie, Deerfield Beach, Lauderhill, Weston, Margate and Coconut Creek.