Publix Accident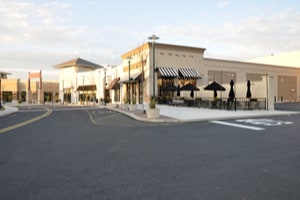 Located all over Florida, Publix is a chain of grocery stores that many, if not all south Floridians are familiar with. With one thousand two hundred and fifteen stores located across the southern United States, each provides a personalized experience in shopping pleasure. Low prices, good food, fantastic sushi, and pharmacies found in most locations, a Publix is a sure fire place to find anything you're looking for to cook a healthy meal for the family, or to find something tasty to indulge in when you're in need of a snack.
Still, if you're injured in a Publix in Fort Lauderdale, it is important that you get in contact with the best Fort Lauderdale Publix accident and injury lawyer you can find as soon as humanly possible. Each moment that you spend talking to employees and trying to explain your situation is more information that can be used against you. Getting a call out to the people that are willing to help you, the Publix accident and injury lawyers of Wolfson & Leon in Fort Lauderdale at (954) 530-3918 will be an excellent first step to getting the information you need.
With experience to call on since 1963, the Fort Lauderdale Publix personal injury lawyers at Wolfson & Leon have worked to get compensation for the good people of Fort Lauderdale for several decades. They're ready to extend a helping hand your way if you find yourself in a Publix accident or worse, your loved ones are in such a situation.
An accident at Publix at the most inopportune time can have a devastating effect on your life, with the consequences of such an event permeating every aspect of your day to day until you're left with nothing but the injury to think about. A derailment of such a magnitude can be jarring, but that is why the Fort Lauderdale personal injury lawyers at Wolfson & Leon are here to help you. They've fought for injured victims since 1963 and are willing to do the same for you.
Publix Personal Injury Attorney in Fort Lauderdale
With only eight Publix stores located in the Fort Lauderdale, you'd think that the likelihood of an accident is rather low, but it is important to be aware that an accident can come from anywhere, and that a moment of carelessness either on your part, or on the part of a Publix employee, can leave you with injuries that can affect you for the rest of your life. Our Fort Lauderdale Publix injury attorneys have been helping clients find their way back to stable ground and have been provided information that can help them deal with future accidents, or with incidents that they're currently dealing with. Most of this information is available to you, free of charge:
Publix accidents in Fort Lauderdale and what to do after you've been in one
How to receive video evidence of your slip and fall accident at Publix in Fort Lauderdale
Publix slip and fall cases: Open and obvious defenses for Fort Lauderdale cases
How to best find a Publix slip and fall lawyer in Fort Lauderdale
Slip and Fall accidents in Fort Lauderdale Publix: Most common injuries
Fort Lauderdale Publix slip and fall accidents: What you should know
Negligence slip and fall accidents at Publix supermarket in Fort Lauderdale
Fort Lauderdale Supermarket accidents: other types of slip and fall
Accidents and injuries in Fort Lauderdale Publix Supermarkets
Fort Lauderdale Publix Supermarkets: What to do after an accident
Failure to warn - no warning - Slip and fall at Publix
What Publix should have done to prevent your slip and fall in Fort Lauderdale
Fort Lauderdale Publix Supermarkets and unreasonably slippery surfaces
The Fort Lauderdale Publix accident attorneys at Wolfson & Leon are looking out for you, the client, they wish to see you get better, and to receive the compensation that you deserve. They know that this is your life, and that the most important thing is that you get it back on the path that you had it before your accident. You shouldn't be kept waiting because some company wants to cover themselves from any damages that they may owe to you.
Giving a call to Wolfson & Leon can be a great start on your path to recovery. Jonah M. Wolfson is the managing attorney of the firm and he is more than willing to speak to you on the options you have available towards claims and litigation. He and his team of bilingual Publix personal injury attorneys are ready to serve you. Call the Fort Lauderdale personal injury law firm at Wolfson & Leon today at (954) 530-3918 for your free consultation. They have offices in Miami, Fort Lauderdale, Fort Myers and West Palm Beach to serve anyone in Florida who was injured at a Publix in Florida. Call now to get the answers you need.