CVS Accident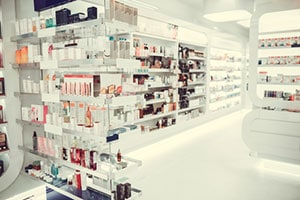 CVS, like Walgreens, is a pharmacy and convenience store. Located all over the United States, they occupy close to nearly all 50 states of the US, along with the districts of Columbia, Puerto Rico, and Brazil. Here in Fort Lauderdale, there are eleven stores that comprise the fair city's needs, so it is likely that you've been there more than once. Still, the more traffic that these stores warrant, the more likely that an accident is going to occur. When such an event happens, it's important to be prepared for the coming wave of stress and bills.
The first thing it's important to know is that these places are not there to help you when you get in an accident. They may be ready to do anything else, such as provide you with medicine, a quick snack, lotto tickets, etc, but these are services that they provide. Once you've been in an accident, you become a threat to their money-making potential, you're seen as a liability, and they have teams of lawyers standing by to ready defenses for themselves in order to not have to pay you the compensation you need. That's why it's important to have your own team of Fort Lauderdale personal injury lawyers standing by, as dealing with this yourself, or worse representing yourself, may end up with a very unsatisfactory result.
Wolfson & Leon has been practicing law since 1963. That's 55 years of service to injured people in Florida. The Fort Lauderdale CVS accident attorneys of Wolfson & Leon can answer your questions and provide you with a plan of action to pursue the financial compensation you deserve. Any actions you take right after your accident will be scrutinized; it will be picked apart by the other team to find anything they can to use against you. When you find yourself in an accident, it's important that you get yourself to a doctor right away. After you've been checked for any sort of injury that you may have suffered, then it is time to call a lawyer. Speaking to Wolfson & Leon will get you in contact with a personal injury legal team that's more than willing to help. Give them a call at (954) 289-5954 to speak to them, their consultation with you is free, and it will give you the time to take in the information we have to offer you.
Fort Lauderdale CVS
CVS has been around since 1964, with the first time its recorded name being used in that time period. CVS itself stands for "Convenience, Value, and Service" according to the CEO Tom Ryan, and it shows, as the CVS stores across the country have been happily servicing those who use their stores for the many conveniences they provide. Still, it is important to know that accidents do happen. It can be caused by no fault of your own, such as a slip and fall in an unreasonably slippery surface, or due to an employee forgetting to put back items into the shelves, causing you to trip and fall. Many of these types of accidents can cause serious, perhaps even life-threatening injuries. That's why it's imperative to understand some of the injures that you could possibly suffer due to the negligence of another. Some of these injuries can include:
Neck and back injuries due to an accident at a Fort Lauderdale CVS
Lacerations and scarring due to an accident at a Fort Lauderdale CVS
Shoulder injury and/or torn rotator cuffs due to an accident at a Fort Lauderdale CVS
Broken legs or ankles due to an accident at a Fort Lauderdale CVS
Broken arms, wrists, or hands due to an accident at a Fort Lauderdale CVS
Traumatic brain injury from head trauma due to an accident at a Fort Lauderdale CVS
Wrongful death due to an accident at a Fort Lauderdale CVS
All of this sounds scary, and they are, they're also surprisingly common in convenience stores, pharmacies, and grocery stores. If one is not careful you can find yourself with an injury that could alter your life. That's why it's important to be able to fight for the compensation you need to take care of these injuries.
Fort Lauderdale CVS Personal Injury Lawyer
The Fort Lauderdale personal injury lawyers at Wolfson & Leon are here to help you. They've been at the service of the good people of Fort Lauderdale for decades, and they are here to help you as well. Jonah Wolfson, the managing attorney at the firm, has a bilingual team of Fort Lauderdale CVS accident lawyers standing by ready to speak to you. Give them a call at (954) 289-5954 or visit them at any of their locations in South Florida. They have offices located in Fort Lauderdale, West Palm Beach, Fort Myers, and Miami, call today and speak to an attorney so that you can get the justice, the peace and the compensation that you deserve.