Uber Accident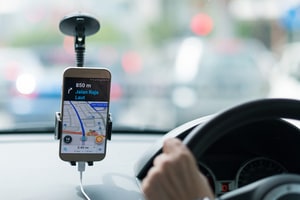 Uber is one of the few new "Sharing Economy" companies out there, that is looking to monetize both driving and delivery. Unlike its counterpart and rival, Lyft, Uber has started to diversify its portfolio of services. Not only does it offer "peer-to peer ridesharing", it also has a robust food delivery system as well as a bike sharing system that can be used in most cities. All of these are offered through its apps, either its driving app, Uber, or its food delivery app, Uber Eats. It is one of the largest of the "Sharing Economy" companies, and it has turned over almost 12 billion dollars in profit last year. Uber drivers can, however, sometimes get things wrong, and end up in crashes while you are still in the car. When this happens, it's important to get a suitable Fort Lauderdale Uber accident attorney to look over your case to support you get the claim you deserve. At Wolfson & Leon in Fort Lauderdale, our Fort Lauderdale Uber accident lawyers are here to help. Just call us at (954) 530-3918 for your free consultation.
The Uber app took the world by storm a few years ago, so much so that it became a cultural phenomenon by 2016, with Uber becoming a household name. Thanks to this, many people knew about and began using Uber very quickly. It provided not only an easy transportation alternative to taxis, but also a quickly accessible source of income for those with cars that might be looking to get a little extra money on the side. Drivers have to pass a background check before they can be allowed to drive and must have more than a year of driving experience before they are able to drive for the company. However, no amount of background checks and experience can stop the realities of working and driving on the road. Many things can go wrong, many of which that are completely out of our control. The regular driver gets into a car crash at least once every three years, and that's not counting someone who has to actually drive for a living. As such, when it happens, having someone experienced not just in this new industry but also in the age-old problem of car accidents is important.
Uber, like Lyft, does not consider their drivers to be employees and instead are independent contractors that aren't given benefits or wages. They have been criticized by the taxi industry, for the low amount of compensation, for their own dynamic pricing, as well as drivers using their phones while driving. The last one has brought about quite a few accidents thanks to its distracted drivers hitting the roads and not paying enough attention. Distracted drivers can cause a large amount of damage to both themselves and the passengers and other drivers that may share the road with them. Any type of collision can happen to a distracted driver, more often than not having a rear-end collision from not being able to brake on time thanks to their distraction. Whiplash is a very common injury as a result of this, and needs proper medical attention, one that should not be extracted from a party that is not at fault of the accident.
Fort Lauderdale Uber Car Accident Law Firm
Wolfson & Leon is a staple of Florida, having served its many communities for over 55 years. Jonah Wolfson is a bilingual personal injury lawyer in Fort Lauderdale, and he and his team can help bring you the compensation you deserve from being involved in such an unfortunate event. We are here to give you the information you need, to help you be proactive about getting your case looked at and properly dealt with.
Calling us at (954) 530-3918 can get you a quick, easy and free consultation that will let you know exactly what steps you need to take to get your claim for any injuries you may sustain during your time as a passenger for Uber. All of our consultations are free, and we will never charge you a fee unless we achieve compensation for you. We have an office in Downtown Fort Lauderdale, Miami, West Palm Beach and Fort Myers. Call us about your Fort Lauderdale Uber Accident and let us answer your questions.