Bridge Accident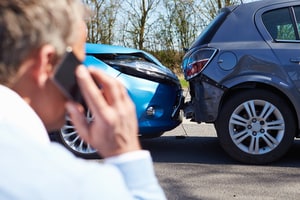 If you were injured in a Fort Lauderdale bridge car accident, then you should call the Fort Lauderdale car accident lawyers at Wolfson & Leon. You want to get the advice and counsel of the best Fort Lauderdale accident lawyers after any type of accidents. We welcome the opportunity to serve you and invite you to call us at (954) 530-3918 for your free consultation.
Bridges are common in a water-heavy state like Florida. Many places need them to cross areas that would otherwise be insurmountable thanks to large bodies of water like lakes or oceans. Bridges, unlike most roads, can be even more dangerous, not just because of the other drivers, but because of the possibility of falling off the bridge and into the water below. Water damage can be extremely hazardous, and depending on the height, water can be like concrete when something impacts it at certain speeds. On top of that, getting out of your car can be a harrowing ordeal, where time is extremely of the essence and too much time spent wondering what you are doing can mean the difference between life or death. If you or a loved one has been injured as a result of a bridge accident, or you have lost a loved one thanks to a bridge accident, do not hesitate to call the Fort Lauderdale bridge accident lawyers at Wolfson & Leon at (954) 530-3918, to get all the information you need to pursue your claim.
Fort Lauderdale Bridge Accidents
Contrary to what one might think, cars falling off bridges are not an extremely common occurrence. In fact, most of the accidents that happen on bridges are the same types of accidents that can happen on any road at any time. Examples of these can be:
Lane change car accidents
Sideswipe and merging accidents
Rear-end car accidents
Road rage car accidents
T-bone car accidents
Head-on collision car accidents
Distracted driver collisions
The odds that you are thrown off a bridge and into the water below might be much lower than expected, but it is still always recommended that no matter the severity of the accident, you do two things. First, you seek medical help, no matter how uninjured you might think you are, as injuries might not manifest right away and can in some cases be severe if left unchecked. Secondly, call a Fort Lauderdale personal injury lawyer right away to make sure that you're able to be properly compensated for the injuries and damages. Having to pay for your car's replacement as well as your injuries can be an extremely stressful item to have to deal with, so we recommend that you are protect yourself by being represented by a Fort Lauderdale car accident attorney.
Attorney for Bridge Injury and Accident in Fort Lauderdale
Fort Lauderdale is a port town, which means it has quite a few properties that are nearby or even on the water. This means that many bridges are needed to make sure that cars can go to and from these properties without having to deal with putting their cars on boats and moving across the sea that way. Some of the bridges that are used in Fort Lauderdale include:
The Seventeenth Street Causeway Bridge
The Fort Lauderdale Bridge in Sunrise Boulevard
The Las Olas Boulevard ICW Bridge
The Avenue of the Arts Bridge
The Andrew Tarpon Bridge
The 11th Avenue Bridge
Many of these bridges either move over actual sea water, or they move over rivers that spill out directly into the sea. Whatever body of water they help you drive over, if you find yourself in an accident on any of them, please contact our Fort Lauderdale bridge accident lawyers at Wolfson & Leon right away.
Fort Lauderdale Personal Injury Lawyers at Wolfson & Leon
Wolfson & Leon has been serving the decent people of Florida for the past 55 years. Marked by their professionalism, their service extends to all kinds of car accident claims and personal injury claims. The Fort Lauderdale bridge accident lawyers at Wolfson & Leon can provide you the information you need to make sure you get the justice you deserve. A simple call to (954) 530-3918 can give you a free, confidential consultation that can arm you with the knowledge you need to make sure your claim is pursued and represented professionally and seriously.