Federal Highway Car Accident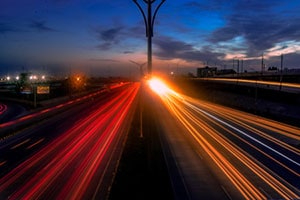 Federal Highway is one of the main thoroughfares of Broward County. They are the numbered highways that many of us use to travel up and down the state and are much more prevalent in the east coast. The main roadways for Fort Lauderdale for example, are Interstate 95, which travels up the east coast of Florida; Interstate 75, which travels to the west coast; 441 (State Road 7); Florida Turnpike and Federal Highway.
Federal Highway is the local name in Broward County for US 1 which extends from Key West to Maine. In Broward County, US 1 is often referred to as "Federal"; in Miami-Dade it is known as Biscayne Boulevard and Dixie Highway; in Monroe County it is referred to as the Overseas Highway.
Many utilize Federal Highway in Fort Lauderdale to get to work every morning, and they are famously clogged during rush hours. This of course means that they are hotbeds for car accidents in Fort Lauderdale. The daily news is constantly filled with reports of crashes that happen in the early hours of the day and in the afternoon hours of five to six, where people are rushing to their next destination. If you ever find yourself in such an accident at or near Federal Highway, then having a Fort Lauderdale Federal Highway car accident attorney is something you're going to need. If so, we recommend you call the Fort Lauderdale accident lawyers at Wolfson & Leon at (954) 530-3918. They offer a free consultation that is completely confidential and will provide you with the information you need after a Federal Highway accident in Fort Lauderdale.
Types of Car accidents in a Federal Highway
Many of the car accidents that plague us in regular roads can also happen on Federal Highway. Cars going at a high speed have a very likely chance to rollover should they collide against another car, which can bring about significant amounts of personal injury and even death. Some car accident types that can happen on Federal Highway include:
Sideswipe Crashes
Improper Lange changes
Rollover Car Crashes
Rear-End Collisions
Car Pileups as a result of Rear-End Collisions
Many of these can be avoided by using common sense and making sure to always have your foot ready for the brakes and being a defensive driver. But even with those precautions, you may still end up suffering in a horrific accident. If that happens, then you will need to have the proper legal representation to make sure you are fairly compensated for any and all damages that you suffer as a result of a Federal Highway car crash.
"Damages" doesn't simply mean physical stress. It can also apply to psychological stress that is dealt to you as a result of having to miss work, pay medical fees, and deal with physical rehabilitation and recovery thanks to a car accident in Fort Lauderdale.
Federal Highway can be dangerous while full, but it can be equally as dangerous during the night. Even during the small hours of the night, it can be host to drunk drivers making the precarious decision to go home after a night of drinking, or to people thinking that the lack of other cars is an invitation to race down the road illegally. Whatever the reason might be that you find yourself in an accident, dealing with it all yourself can be a near impossible task. A Fort Lauderdale personal injury attorney can help take much of the stress of dealing with medical bills, and any other stress that can come from an injury as a result of a car crash in Fort Lauderdale.
Fort Lauderdale Car Accident Attorney
Whether you are in Fort Lauderdale or in many of the other fine communities of Florida, Wolfson & Leon has the aggressiveness and professionalism you need to make sure your case is handled with the utmost respect and care. Our bilingual car accident lawyers in Fort Lauderdale have been handling cases in Florida for over 55 years, representing many injured people all over Fort Lauderdale and in Florida. Jonah Wolfson and his team of Fort Lauderdale car accident lawyers are ready to assist you in any way they can. The only thing you need do is call (954) 530-3918 to get your confidential and free consultation.