I-595 Accident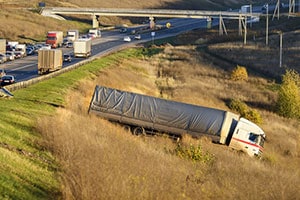 Anytime you or a family member is injured in an I-595 traffic accident, then you will want to demand to consult with the best Fort Lauderdale car accident lawyer you can detect. This is a critically significant decision and you should be sure of your choice. We invite you to consider the Fort Lauderdale accident attorneys at Wolfson & Leon by calling (954) 530-3918 for your free consultation.
Interstate 595 connects Fort Lauderdale to Interstate 75 which, along with Alligator Alley, takes drivers to the west side of our state and, should they choose to continue down the road to I-75, out of our state due north. Completed in the 90's, it sits in Fort Lauderdale and acts as a trans-Broward expressway, allowing for quick and easy movement across the county. Like many of the interstate roads in Florida, it's used to cover a lot of ground by drivers in Florida's comparatively spread apart towns and roads. Many drivers use it for the daily commute in and out of Broward County, and like many other roads that gather a large amount of traffic, accidents can happen there all the time, for a variety of different reasons. Distracted drivers, sleepy drivers, intoxicated drivers, all can be seen on the road at different times of day, and should you find yourself in a car accident because of these, or any other reason in Interstate 595, we recommend you call Wolfson & Leon at (954) 530-3918, to arm yourself with the information you need to pursue and get the justice you deserve.
Interstate 595 is a toll road that's used mainly by people within Fort Lauderdale and the surrounding area, as it serves as a quick and easy way to travel across Broward County without having to constantly stop for stop lights or other inconvenient traffic. This, like many other expressways, can bring a whole slew of problems that are not all that unique to Interstate roads. Pile ups from cars crashing together in the middle of the road and having other cars speeding at them with little time to stop, rear-end crashes from drivers driving either too fast or too slow, all of these types of crashes and more can happen on the interstate and can often be dangerous and deadly. The I-595 car accident lawyers at Wolfson & Leon have seen more than their fair share of accidents happen not just on I-595 but on many other expressways and roads. Having the right counsel on your side is almost just as important as your insurance for when such tragedies happen.
I-595 Personal Injury Lawyers
Wolfson & Leon personal injury lawyers in Fort Lauderdale understand that a car crash can be an extremely scary and harrowing experience. Injuries are sure to happen, and what's worse, many can be completely unknown to you until after you've been examined. It's always recommended that even if you don't find yourself feeling injured in any way after a crash that you still visit your doctor and get examined in case you might have any injuries that you might not know about as a result of the crash. Many of these immediately undetectable injuries, if left untreated, can grow to be larger and even fatal problems down the road. Some of them can be:
Internal Organ Damage, Tears or Perforations
Soft Tissue Sprains and Strains
Herniated and/or Bulging Discs in the Spine
Brain Injuries Including Concussions
The last thing you want to do is to try and move past such an experience only to find that your standard of living drops considerably thanks to having to deal with a preventable injury or problem as a result of a crash. Our Fort Lauderdale car accident attorneys always recommend that once you've visited your doctor and recieved a full diagnosis, you then contact us to find the best way to not only move past the crash, but also get the compensation for your injury that you deserve.
Fort Lauderdale Car Accident Attorneys
Wolfson & Leon has been working to serve the good people of Florida and its counties for nearly 55 years. Jonah Wolfson and his team of bilingual personal injury lawyers in Fort Lauderdale have seen and dealt with many different injury claims over the years and can give you the information and professionalism you need to make sure you and your loved ones are properly. Whether you or a loved one has been part of an accident, we recommend you call us at (954) 530-3918, to get your free, confidential consultation, and support yourself with the information you need to move past this better than you were before.