Rear End Accident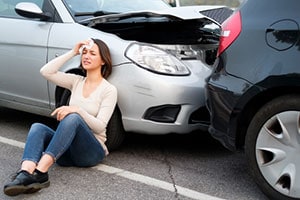 One of the most common car crashes, not just in Fort Lauderdale but perhaps across the country, is rear-end car crashes. They can happen suddenly and without warning, many times at places where cars need to stop quite suddenly, such as at stop signs, rush hour or at the occasional pedestrian crossing. These types of crashes are handled regularly by our Fort Lauderdale rear end car accident lawyers and they can give you all the information you need to know your rights and your options of what to do after the crash. We recommend that you call Fort Lauderdale car accident lawyers at Wolfson & Leon at (954) 530-3918. They can give you a free consultation with no obligation and they never charge a fee unless they make a recovery for you.
Rear End Collisions
Rear end collisions can create a lot of unwanted consequences. The tail light and the trunk are both two very important parts of your car that can be severely damaged by a rear end collision, causing you to not be able to signal to your fellow drivers when you are braking, or causing you to not be able to store things in your car. Perhaps more importantly, rear-end collisions in Fort Lauderdale can lead to very serious and life-altering injuries. Rear-end collisions can be caused by several different factors including:
Distracted Drivers that are looking at their phones and not paying attention to the person braking in front of them.
Drunk or impaired drivers whose reaction times might be slower as a result of whatever alcohol or drug they've consumed.
Road construction or damage, which can cause barricades, construction equipment or even potholes and other damages to the road to be in areas where they shouldn't and cause drivers to brake in places they're not used to or as expected.
Other accidents, surprisingly, are a very common cause of rear-end collisions. When one driver collides with another, especially in a highway where several vehicles are going extremely fast, you can bet that quite a few vehicles will suddenly stop and just as many back bumpers are going to be ruined as a result.
Injuries from Fort Lauderdale Rear-End Car Crashes
There are quite a few types of debilitating injuries due to rear-end collisions. Some of the serious injuries can include:
Whiplash, a commonly known injury in pop culture, where your neck is hyperextended beyond its normal range of motion. This can cause tears in your muscles around your neck, which can be dangerous as your spine can be put under strain, which might call for extensive treatment and eventual surgery.
Injuries of the arms and shoulders, which can come as a direct result of not being able to see the incoming car from behind, making the driver being hit not able to brace for the impact and strain.
Lumbar spine injuries, which can cause paralysis and can even go unnoticed for a long time until it is too late, and they require more extensive surgery.
Concussions can be caused by extreme amounts of trauma being placed on the head, such as violent shaking or blows by a heavy object. It's no surprise that an injury like this can come from being hit from behind by a 2-ton vehicle coming at high speeds. These can be even more devious as someone might not even lose consciousness or understand that they've taken a severe blow to the head until much later.
Rear End Accident Lawyers in Fort Lauderdale
Wolfson & Leon has fought the good fight for car accident injury victims in Fort Lauderdale and throughout Florida since 1963. Their personal injury team of lawyers and paralegals are bilingual and are ready to help you after your Fort Lauderdale rear-end accident. There is no doubt that you will want to hire the best Fort Lauderdale car accident attorney that you can locate so take your time and do your research. Make sure you get the right lawyer for you and your loved ones.
The Fort Lauderdale car accident lawyers at Wolfson & Leon are ready to help you, all you need to do is call us at (954) 530-3918, to get your no obligation free consultation.