Rear End Accident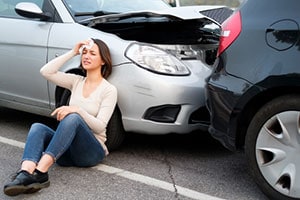 The Fort Lauderdale car accident attorneys at Wolfson & Leon are ready to help you if you were involved in a rear end collision anywhere in Broward County. Simply call them at (954) 530-3918for your free consultation right now .
Rear-end car crashes can be more dangerous than you might think. A stopped or slow-moving vehicle struck from behind may experience considerable damage. The passengers inside can suffer severe and life-altering injuries when their vehicle is involved in a rear-end crash.
You should speak with a best Fort Lauderdale injury lawyer if you were gravely injured in a rear-end car accident. The injuries caused by a Fort Lauderdale rear-end collision can be substantial. You need to know your legal rights when someone else's careless behavior causes your injuries. to find any damage at all.
Why Are Rear-End Car Accidents Dangerous?
Many rear-end car accidents cause nothing more than minor damage to your vehicle. There may be damage to your bumper, scratched paint, or a broken taillight.
Yet, there are other times when a rear-end collision results in severe damage and injuries. A rear-end car accident can quickly become dangerous when one vehicle is struck by another traveling at an excessive speed. A driver may cause a serious rear-end car accident if they speed up to try to beat a yellow light but strike the car in front of them that is slowing down to a stop. A driver who isn't paying attention may not realize the cars in front of them have slowed down or stopped until it is too late.
A rear-end car accident can also happen with poor visibility or weather conditions. If a driver doesn't operate their vehicle safely when it is raining outside, they may slide into a car in front of them if they cannot stop in time. Dense fog could hinder a driver's view and lead to a rear-end crash.
Sometimes, a rear-end crash involves multiple vehicles on a highway or busy street. When vehicles are stopped in heavy traffic or weather conditions are bad, a car that cannot safely stop could strike the rear of the vehicle in front of them. The collision could cause a chain reaction where the car that has been hit from behind strikes the vehicle in front of them.
A rear-end car collision can be extremely dangerous when a crash pushes a vehicle into an intersection where it can be struck by oncoming traffic. The force of the crash could push the vehicle into a wall, median, or other cars. If a vehicle rear-ends a car stopped at a crosswalk, the impact of the rear-end collision could push the vehicle into pedestrian or bicycle riders.
Fort Lauderdale Rear-End Car Crash Injuries
A serious rear-end car crash can leave accident victims with catastrophic, even fatal, injuries. You could be hit in the front or side of your car if pushed into an intersection or the path of oncoming traffic.
Injuries sustained in a Fort Lauderdale rear-end car accident may include:
Organ damage
Loss of limbs
Paralysis due to severe neck or back injuries
Head trauma
Whiplash
Internal bleeding
Scarring or disfiguring injuries
Crushed bones
Deep cuts from glass or other sharp objects
A minor rear-end car accident can cause injury. If your car is struck from behind, you could be seriously hurt if your body jerks forward and back from the crash. Neck and back injuries are common injuries in minor car accidents. But it is not always obvious when the crash happens. Even if you feel fine after your car has been rear-ended, getting checked out by a doctor is still a good idea.
Should I Call a Fort Lauderdale Rear-End Car Crash Law Firm?
The Law Offices of Wolfson & Leon defend people seriously injured in rear-end car accidents. Since 1963, our Fort Lauderdale car accident injury attorneys have fought to get the best settlement possible for their clients. We take on all areas of your case when you have been seriously injured, so you don't have to.
If you or a member of your family was gravely hurt in a rear-end car crash in Fort Lauderdale, we urge you to contact Wolfson & Leon today for a free, no-obligation legal review of your case. Find out how the Fort Lauderdale rear-end car crash lawyers at Wolfson & Leon may be able to help by calling (954) 530-3918 today.