Drunk Driving Accident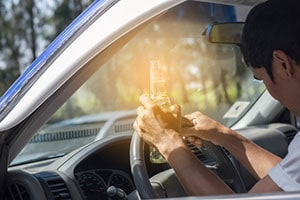 Drunk driving has been a special type of distracted driving that has been uniquely looked at by the wider culture of our country. Some see it as a tragedy brought on by weak will or times of sadness. Others see it as a reckless abandon of safety for a night of irresponsibility. Whatever you see it as, the Fort Lauderdale car accident lawyers at Wolfson & Leon in Fort Lauderdale are here to help you get the justice you deserve. When you or you love one is part of an unfortunate collision with a drunk or impaired driver, having the right team behind you to help pursue a claim is important, and our Fort Lauderdale car accident lawyers have fought for injured victims and their families since 1963 and we are here to help you too.
Fort Lauderdale DUI Accident Lawyers
Fort Lauderdale is a town famous for its tourism. For years it was the number one place for young men and women alike to spend their spring break, partying and enjoying the beaches and nightlife that Fort Lauderdale had to offer. Nowadays, an older crowd and families are more common to the streets of Fort Lauderdale, but that doesn't mean that the epidemic of drunk driving has gone away completely. Florida itself has one of the worst numbers of drunk drivers in the nation, where over 2% of our drivers admit to driving while drunk, as compared to the 1.9% across the rest of the country and that's just the ones that admit it to the Center for Disease Control. Drunk driving is no laughing matter, and should you be injured because of a drunk driving accident, we recommend you call our Fort Lauderdale car accident lawyers at (954) 530-3918 for a no obligation free consultation that can give you the information you need to know so you can make the necessary decisions that you can face after a Fort Lauderdale drunk driving injury or wrongful death car accident.
The Statistics of Drunk Driving
According to the Center for Disease Control and Prevention, close to 30 people die in motor vehicle accidents due to alcohol impaired driving every day, or about one death every 50 minutes. The people most at risk for this are young people, who are more likely to be out in the middle of the night partying and making their way back from some sort of club, house party, or other social gathering that would entice them to drink large amounts of alcohol. Motorcyclists are also at a higher possibility for being hurt, as they don't have nearly as much protection from the horrors of a car accident as most people inside a car do. Many drivers that get into crashes already have a previous DWI/DUI conviction.
Driving under the influence is no joke, and must be prevented when possible, but when prevention is not enough, and personal injury or death does happen, you will want to speak with the best Fort Lauderdale car accident attorney you can find to help sort out the problems that come from having to deal with such a tragedy.
Fort Lauderdale DUI Punitive Damage Attorneys
Drunk driving can cause not just personal injury and death, but also be a serious financial burden when confronted by their victims in court. Punitive damages can be sued for, which places a punitive (or punishing) money claim on the person being sued. In Florida, punitive damages may be allowed when there is enough evidence of a recklessness or disregard for human life. Anytime a blood alcohol level of .08% is determined to have played a role in causing an accident, punitive damages are likely to apply.
Wolfson & Leon has been around for more than 55 years, and its managing attorney Jonah Wolfson, is a bilingual personal injury lawyer and wrongful death attorney in Fort Lauderdale. He and his team of Fort Lauderdale car accident lawyers are standing by to help you get the justice you deserve when it comes to drunk driving injury accidents in Fort Lauderdale. We have offices in Downtown Fort Lauderdale, Miami, Fort Myers and West Palm Beach to serve you. Don't be the silent victim - call us now at (954) 530-3918. We can help.