Car Accident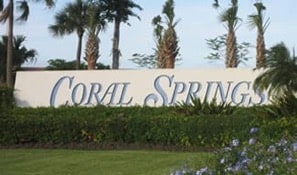 Do you work in Coral Springs? Do you live in Coral Springs? If you were injured in a car accident do you know what to do? Most people don't – so you are not alone. One step you can take is to call the Coral Springs car accident attorneys at Wolfson & Leon. Our South Florida personal injury lawyers have helped car accident victims for more than 50 years and they are ready to help you too. Just call us for your free consultation at (954) 289-5954.
Even if you haven't planned on what you need to do after a car accident you will still need to deal with:
Medical treatment
Medical bills
Rehabilitation expenses
Transportation
Lost wages
Pain
Suffering
Future losses of earnings
Medical care and treatment in the future
Insurance companies
How do you deal with all of it? First you do your homework. You research and ask your family and friends for recommendations of the best Coral Springs car accident attorney that you can find for your case. After you perform your due diligence and you are convinced that you have to best car accident lawyer for your Coral Springs car accident, then you can concentrate on your recovery.
Our Coral Springs accident lawyers know what to do. They will work with your doctors. They will retain the personal injury and car accident experts necessary to present your case to an insurance company or a jury. In short, our Coral Springs car accident attorneys will help to create a situation where you can care for your family and work on your journey back to good health. In the end, we will help you get the justice and compensation that you deserve.
Coral Springs Car Accident and Injury Attorneys
The Coral Springs Wrongful Death Lawyers and Coral Springs Personal Injury Attorneys at Wolfson & Leon have helped injury victims for more than 50 years. We can help you too if you were hurt in:
What to Do After a Car Accident in Coral Springs
Common Causes of Coral Springs Motorcycle Injury Accidents
How to Find the Best Car Accident Lawyer in Coral Springs
Common Coral Springs Motorcycle Accident Injuries
Coral Springs Motorcycle Accident Evidence
How to Find the Best Motorcycle Accident Attorney in Coral Springs
Car Accident Medical Treatment in Coral Springs
Distracted Driving Accident in Coral Springs
What to Do After a Coral Springs Motorcycle Accident
Car Accident Injuries in Coral Springs
Coral Springs Rear-end Accidents and Injuries
Our Coral Springs car accident attorneys inform injury victims, their friends and families on what to expect and what they should do after any accident including:
Bicycle Accidents in Coral Springs
Coral Springs Drunk or Impaired Driver Car Crashes
Coral Springs Uninsured and Underinsured Motorist Cases
Pedestrian Accident Injuries in Coral Springs
Head-on Collisions in Coral Springs
Medical Doctors in Coral Springs
Car Accident Negligence in Coral Springs
Broward Accident Lawyers Helping the People of Coral Springs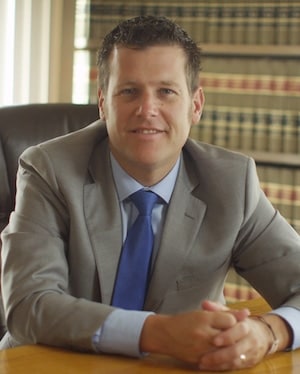 Jonah Wolfson is the managing trial attorney of Wolfson & Leon. He is a bilingual Coral Springs accident attorney and wrongful death lawyer. Jonah's personal injury legal team can help you whenever you call. We will fight for you. We don't refer our cases out for litigation, trial or appeal. When you choose us to represent you after your Coral Springs accident, we will handle your case through settlement, verdict or appeal. Call us at (954) 289-5954 and we can get to work on your case right now.
Our Broward accident lawyers are available by appointment at any of our three offices located in Fort Lauderdale, West Palm Beach or Miami. We can also come to you whenever it is best for you. We proudly serve the good people of South Florida in Broward, Palm Beach and Miami-Dade Counties including the communities of Coconut Creek, Parkland, Margate, Tamarac, Sunrise, Oakland Park, Pompano, Deerfield Beach, Fort Lauderdale, Boca Raton, Wellington and Weston.
---
CALL NOW TO SPEAK TO A LEGAL PROFESSIONAL (954) 289-5954
or click here to submit your personal injury questions.