What to Do After Your Accident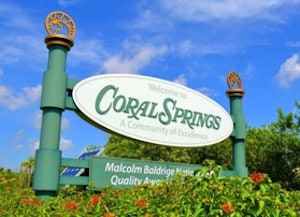 Coral Springs Injury and Accident Attorneys
Our Coral Springs injury and accident lawyers can provide you with the complete personal injury legal representation that you will need following a Coral Springs accident. If you would like us to help you, just call us at (954) 530-3918 for your completely confidential consultation right away.
We are committed to customer service and clear communication. We are able to have our Coral Springs accident lawyers speak with you by phone, Skype or text. You are welcome to make an appointment in our offices in Fort Lauderdale, Miami or West Palm Beach. We can always come to you wherever it is most convenient.
Coral Springs Accident Lawyer
If, through no fault of your own, you were seriously injured in Coral Springs what could you do? You would want to hold the responsible person or corporation accountable. But how could you do that? One thing you could do is to call the Coral Springs personal injury lawyers of Wolfson & Leon. Our lawyers have represented victims of negligence throughout South Florida since 1963 and they are standing by to help you too.
Our South Florida personal injury lawyers provide all clients with the type of professional yet aggressive legal representation that they expect and deserve. It is up to you to find the best Coral Springs personal injury attorney that you can find to represent you and your family. Once you are sure that you have found the top Coral Springs accident lawyer, you can then work on your recovery and let your lawyers work hard on your behalf.
Our Coral Springs accident attorneys would welcome the opportunity to be the lawyer you choose after your Coral Springs accident. We invite you to research us online, review our qualifications and check our recent results.
Coral Springs Accident and Personal Injury Lawyers
Wolfson & Leon provides legal comprehensive legal services for all Coral Springs accident victims who have been seriously injured in:
Slip and Fall on Public Property in Coral Springs
Medical Malpractice and Negligence in Coral Springs
Gas Station Accident in Coral Springs
Other Types of Slip and Falls in Coral Springs
Coral Springs Slip and Fall on Private Property
Coral Springs Slip and Fall
Premises Liability in Coral Springs
Coral Springs Boating Accidents
Coral Springs Wrongful Death Claims
Coral Springs Convenience Store Injury
Cruise Ship Accidents involving Coral Springs
Coral Springs Trip and Fall Accidents
Serious Injury Cases in Coral Springs
Advice from a Coral Springs Accident Attorney
Our Coral Springs personal injury lawyers believe in the empowerment of clients to understand the potential legal situations that they may deal with including:
What to Do If You Are Hurt in a Coral Springs Gas Station Convenience Store
What to Do After Target Accident and Injury in Coral Springs
Unreasonably Slippery Surfaces in Coral Springs
How to Find the Best Coral Springs Slip and Fall Lawyer
What to Do After a Slip and Fall Accident in Coral Springs
What the Coral Springs Store Should Have Done to Prevent Your Slip and Fall
Slip and Fall Injuries in Coral Springs
Walmart Slip and Fall Lawyer for Coral Springs residents
What You Should Know About Coral Springs Slip and Fall Accidents
How to Find the Best Coral Springs Trip and Fall Lawyer
Slip and Fall Negligence in Coral Springs
Coral Springs Supermarket Accidents and Injuries
What to Do After a Coral Springs Supermarket Injury Accident
Types of Evidence in Coral Springs Slip and Fall Cases
Coral Springs Personal Injury Attorneys and Wrongful Death Lawyers
If you were injured in any kind of Coral Springs accident, please call us at (954) 530-3918 for your consultation free of charge. All consultations with clients and potential clients are confidential.
Our Coral Springs personal injury lawyers serve all the communities and neighborhoods in South Florida including Hollywood, Lauderhill, Lighthouse Point, Pompano, Lauderdale-by-the-Sea, Rio Vista, Miramar, Hallandale Beach, Southwest Ranches, Dania Beach, Plantation, Weston, Wilton Manors, Fort Lauderdale, Unincorporated Broward County, Coral Springs, Parkland and Pembroke Pines.