Car Accident
Weston Car Accident Lawyer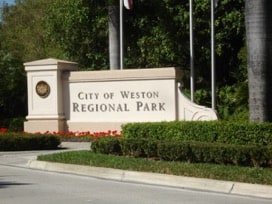 If you receive serious injuries in a Weston car accident, then you will want to identify and contact the best Weston car accident attorney to help you. You will have to deal with your insurance company; the other driver(s) insurance; and maybe your health insurance. In addition to the insurance companies, there are other issues such as medical expenses and lost wages. It makes sense for you to take the time to find the best Weston car accident lawyer to help you through these tough times.
The Weston car accident lawyers at Wolfson & Leon want to represent you. Our Weston accident attorneys have helped South Florida car accident and injury clients for more than 50 years. They know what to do after your Weston car accident and they can help you. Just call us at (954) 289-5954 for your free, no-obligation consultation. We can come to you or you can make an appointment to see us at our offices in Fort Lauderdale, Miami or West Palm Beach.
Weston
The City of Weston is one of the youngest municipalities in Broward county, being incorporated in 1996. It is a "master planned" community, meaning it holds many recreational amenities for its residents to enjoy. According to the 2010 census, it holds about 25 thousand households, with a generally estimated population of 67 thousand people by 2015.
While not the largest in Broward county, this most-westward city is one of the principal cities in the Miami Metropolitan area. Weston is a particularly rich community, with its median income an estimated 94 thousand per household. JBM Realty, famous for the development of Walt Disney World, developed the majority of the master planned community.
The City of Weston rests east to the Everglades and holds one of the highest populations of Venezuelans in the United States. For the past few years, it's held several records regarding its economic wealth as a community, including one for some of the largest job growth in the nation.
Weston Car Accident and Injury Lawyers
The Weston Wrongful Death Attorneys and Weston Personal Injury Lawyers at Wolfson & Leon assist, guide and represent impacted victims tragically affected in auto and other vehicle-related injuries and wrongful death in:
Bicycle Accidents in Weston
Weston Drunk or Impaired Driver Car Crashes
Weston Uninsured and Underinsured Motorist Cases
Head-on Collisions in Weston
Pedestrian Accident Injuries in Weston
Our Weston car accident attorneys regularly advise and guide injury victims and their loved ones as to what they might be expected to endure and what they can do following any kind of accident such as:
What to Do After a Car Accident in Weston
What to Do After a Weston Motorcycle Accident
Common Weston Motorcycle Accident Injuries
Causes of Weston Rear-end Car Accidents
Car Accident Medical Treatment in Weston
Common Causes of Weston Motorcycle Injury Accidents
Distracted Driving Accident in Weston
How to Find the Best Motorcycle Accident Attorney in Weston
Car Accident Injuries in Weston
Weston Rear-end Accidents and Injuries
How to Find the Best Car Accident Lawyer in Weston
Weston Motorcycle Accidents Resulting in a Wrongful Death
Car Accident Negligence in Weston
Medical Doctors in Weston
Weston Motorcycle Accident Evidence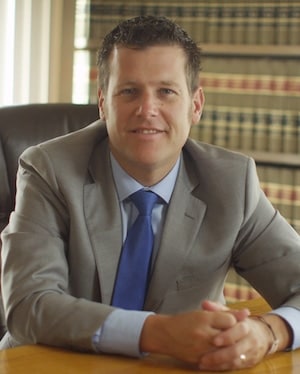 Jonah Wolfson
, the managing trial lawyer of Wolfson & Leon, is a
bilingual Weston accidental injury attorney and wrongful death lawyer
. Our Weston injury legal team is also bilingual and standing by right now to assist you. Just call us at
(954) 289-5954
and let us get to work for you.
South Florida Accident Lawyers Helping the People of Weston
At Wolfson & Leon, our Broward personal injury attorneys serve not only the good people of Weston and Broward County but all of South Florida including Pembroke Pines, Sunrise, Miramar, Plantation, Southwest Ranches, Wilton Manors, Fort Lauderdale, Coral Springs, Parkland, Margate, Tamarac and Hollywood.