Crime Victim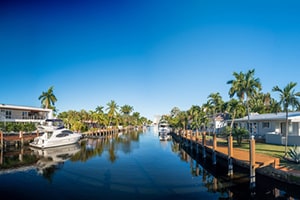 If you or your loved ones have suffered personal injuries as crime victims in Wilton Manors, call (954) 289-5954 to speak with our Wilton Manors crime victim compensation attorneys at Wolfson & Leon. You, as a crime victim, may have the right to claim damages recovery from responsible persons and commercial establishments. We have helped injury victims since 1963 and we are standing by to help you and your loved ones as well. Call us now for your free consultation.
Wilton Manors
Wilton Manors is a small city in Broward County with more than 12,000 residents, known for its sizeable LGBT population. Only one US city has more LGBT couples relative to its size. The local government prides itself on the LGBT-friendly environment.
Wilton Manors is surrounded by water, earning the nickname Island City. On the northern side, it borders with the North Fork of the Middle River and Oakland Park, on the south with the South Fork of the Middle River and Fort Lauderdale. The total area of the city is less than 2 square miles.
Wilton Manors Crime Victims
There are many crimes that can be committed against you in any city. It always important to be aware and do what you can to protect yourself. Unfortunately, you can't always be prepared for another person's decision to take criminal action against you. We help Wilton Manor's crime victims needing legal representation as:
Rape and other sexual assault victim rights lawyer in Wilton Manors
Wilton Manor's crime victim lawyer for violent crime injuries and deaths at apartments, affordable housing, hotels, motels and other commercial premises
DUI crimes victim compensation attorney in Wilton Manors
Hate crime victim compensation lawyer in Wilton Manors
Child molestation victim compensation lawyer in Wilton Manors
Wilton Manors crime victim compensation attorney for robbery victims injured due to negligent security
Crime victim lawyer for murder victim survivors in Wilton Manors
Crime victim lawyer for aggravated assault in Wilton Manors caused by inadequate security measures
We help those injured in other types of crimes as well. No matter what – never be a silent victim. If you were injured by a criminal in Wilton Manors, then you should seek the advice of the best Wilton Manors personal injury lawyer you can find. You deserve answers and you should pursue the compensation and justice you deserve.
Financial Recovery Options for Crime Victims in Wilton Manors
Getting injured as a crime victim in Wilton Manors means that you have three financial recovery options. Claiming damages against the criminal offender seems like the most obvious one, but that shouldn't be the case. Criminals rarely have the money to pay for the injuries, and sometimes they aren't apprehended by the police. Fortunately, you have other two options to rely on.
When injuries are sustained during criminal attacks at commercial objects such as motels, hotels, nightclubs, apartment buildings, nightclubs, bars, restaurants or shopping centers where companies or third persons controlling their premises could be held liable if the crime has occurred due to negligence. Commercial businesses owe visitors a duty of care, which mean they should take all the reasonable measures to prevent crime at their premises. Should they breach this duty due to negligence, they may be responsible for the injuries sustained consequently.
The Florida Bureau of Victim Compensation provides the last option for compensation. They compensate crime victims who have sustained personal injuries due to crime incidents occurring in Florida. If your case meets the requirements set by the law, the chances are that your application will be successful and may be able to collect for some portion of your economic losses.
If you or your loved ones have been injured in a criminal action in Wilton Manors, call our Wilton Manors crime victim lawyers at Wolfson & Leon for help. You can reach us at (954) 289-5954 for free consultations. You won't pay for fees unless we recover for you.