Crime Victim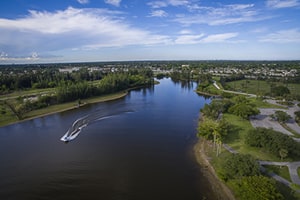 Should you be injured due to a criminal act in Pembroke Pines, Florida, contact our Pembroke Pines crime victim attorneys at Wolfson & Leon as soon as possible. It is important to get legal advice before taking any further steps in the injury compensation procedures. You can reach us on (954) 289-5954 for free consultations. We won't ask for any fees until we recover for you.
Pembroke Pines
Pembroke Pines is the second most-populous city in Broward County and the 11th most populous in Florida. Incorporated in the 1960's, it quickly boomed in population and size. It's known as "The city for your family and your business". It is bordered by Miramar, Southwest Ranches, Cooper City and Hollywood.
Pembroke Pines Crime Victims
Although obviously a nice place to live and work in, crimes also occur in Pembroke Pines. If you happen to be injured due to a criminal accident in Pembroke Pines, we can assist you in the following capacities:
Child molestation victim compensation lawyer in Pembroke Pines
Rape and other sexual assaults victim lawyer in Pembroke Pines
Battery compensation lawyer in Pembroke Pines due to negligent security
Pembroke Pines DUI crimes compensation lawyer
Crime victim compensation for robbery in Pembroke Pines
Pembroke Pines crime victim lawyer for aggravated assault
Crime victim lawyer for survivors of murder victims in Pembroke Pines
Pembroke Pines crime victim lawyer for violent crimes due to inadequate security
These are just the most common crime accidents leading to personal injuries that our Pembroke Pines injury attorneys are aware of. However, keep in mind that if you've been injured in a different kind of crime, you may still be eligible for compensation.
Pembroke Pines Crime Victim Compensation Options
If you or your loved ones have been injured due to a criminal act in Pembroke Pines, make sure you call the best Pembroke Pines crime victim compensation lawyer you can find to help you recover for damages sustained as a consequence of the crime. He or she will help you recover through one of the three available paths to recovery.
The first one leads through criminal proceedings. Once the criminal offender is proven guilty of the crime and convicted, he can be liable to pay for all the damages related to his crime. However, most criminals don't pay the victims for damages. It is just a fact of life. In addition, you will likely wait for the criminal proceedings to end, and sometimes, the offender remains out of reach to law enforcement authorities. That's why many people opt for one of the next two options.
If the crime has happened on premises under third person's control, they might be liable for the injuries. These third persons or parties can be retail stores, gas stations, banks, convenience stores and other commercial properties. Negligent security at such places may lead to criminal offenses and personal injuries consequently. These third parties, however, owe a duty of reasonable care to visitors, meaning they have to take all the necessary measures for preventing foreseeable crimes. When they breach the duty due to negligence, and that leads to crimes and injuries, that can render them legally responsible for the consequences.
The last one, seemingly the simplest option, is relying on the Florida Bureau of Victim Compensation. If your case meets certain requirements, then you qualify for compensation as a crime victim. But the compensation is limited and only addresses economic damages.
Whatever your compensation claims are based on, it is wise to contact an experienced Pembroke Pines crime victim compensation lawyer to help you navigate successfully through the personal injury procedures. No one waits for you with arms wide open to pay you damages Hence there is some work to be done.
The Pembroke Pines crime victim compensation lawyers at Wolfson & Leon have helped victims for more than five decades and they are ready to help you too. Call us at (954) 289-5954 for a free consultation. You pay nothing unless we recover damages for you.