Miramar Crime Victim Compensation Lawyer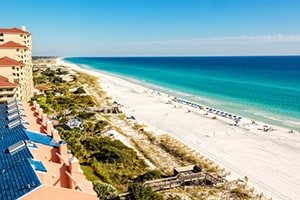 If you or your loved ones have suffered personal injuries due to a criminal attack in Miramar, make sure you get legal advice before taking any further actions. If you want to recover damages, it's crucial to start the procedure the right way. Our Miramar crime victim compensation lawyers have helped injured victims since 1963 and they can help you get the compensation you and your loved ones deserve. Call us at (954) 530-3918 for your free consultation.
Miramar
Miramar is in Broward County, Florida, next to Miami-Dade County, Hallandale Beach and Hollywood, Florida. It is populated with over 120,000 inhabitants. It was incorporated in 1955, when there were very few houses. Its name in Spanish means "Look at the sea". There is also a city in Cuba with the same name, after which Miramar, Florida got its name.
Miramar Crime Victims
Having in mind the most common crimes occurring in Miramar on a regular basis, your injuries due to a criminal accident in Florida may lead you to seek advice and counsel from:
Crime victim lawyer for murder victim survivors in Miramar
Miramar child molestation victim compensation lawyer
Rape and other sexual assaults victim rights lawyer in Miramar
Miramar battery victim compensation lawyer
Miramar crime victim compensation attorney for robbery victims injured due to negligent security
Crime victim lawyer for aggravated assault in Miramar caused by inadequate security measures
Miramar DUI crimes victim compensation attorney
Miramar crime victim lawyer for violent crime injuries and deaths at apartments, affordable housing, hotels, motels and other commercial premises.
If you've been injured in a different kind of crime, you shouldn't hesitate to call us. You may still be entitled to compensation. This is not an exhaustive list of the crimes that could get you injured. Our Miramar injury attorneys are available to speak with you and to guide you to determine whether you are entitled to some form of compensation.
Compensation Options for Miramar Crime Victim
When injured due to a criminal attack in Miramar, you have several paths to compensation provided by Florida laws. Depending on your circumstances, most likely you'll have three avenues to recovery.
One of them leads through the criminal trial of the offender. Once his guilt is proven in court, obtaining a judgment should be a straightforward procedure. However, this can take a while, and sometimes offenders are out of reach to law enforcement officials. More importantly, you must understand reality – and the truth is most criminals never pay for the damages they caused. Having this downside in mind, you might turn to the other two options.
Given the circumstances of your case, a third party might be liable for your injuries. If the crime has been committed on premises under control of a third person/party, such as gas station, bars/clubs, banks, convenience store, check-cashing stores and other commercial properties, due to that person's negligence, they may have to pay for your harms, damages and losses. They owe visitors a duty of reasonable care, meaning they have to take all reasonable steps to prevent or avoid foreseeable crimes. When this duty is breached, most often due to negligent security, the legal responsibility for the consequences can be placed on the third party.
The Florida Bureau of Victim Compensation also provides a possibility to get compensated. So long as your case qualifies according to the requirements set by Florida laws, you may obtain compensation for some of your economic losses. Just make sure that you have all the supporting documentation, since this is an administrative procedure.
Being injured as a crime victim is often a horrible and traumatic experience and getting financially recovery is not easy either. That's why you should call the Miramar crime victim compensation lawyers at Wolfson & Leon. We've helped injured victims since 1963 and we are standing by – ready and willing – to help you. Call us at (954) 530-3918 for free consultations. You pay no fees unless we recover for you.