Miramar Car Accident Attorney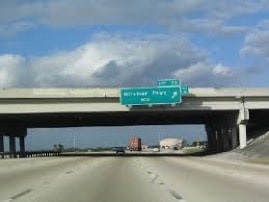 If you were injured in a car accident in Miramar, do you know what to do? Probably not and don't feel bad about that either. None of us are ready for a car accident. You most likely had places to go. People were waiting for you. Counting on you. Then in a split second, your life changed. Now your car is damaged. You are hurt, scared and even angry. You know that this accident isn't going to only affect you but everyone else in your circle of life.
Now you have to deal with tow trucks or damage to your car. Maybe you had to receive emergency medical treatment at the scene, in the emergency room or at an urgent care facility. Once it all settles down a little bit you realize that now you will need to figure out how to recover your lost wages, have your medical bills paid and most importantly, get your health back.
You now have insurance companies in your life. There is your insurance company. Then there are the other drivers' insurance companies. How are you supposed to make a full recovery when you are battling these forces? You can call the Miramar car accident lawyers at Wolfson & Leon and take your first step to recovering the life that you once knew.
The Miramar car accident attorneys at Wolfson & Leon have been helping car accident and injury victims since 1963. That is more than 50 years of advocating for clients in their quest for justice. They know what to do and they can help you too. Just call (954) 530-3918 for your free, confidential and no obligation consultation. Our Miramar personal injury legal team is available 24/7 and they are standing by ready to help you too.
Miramar Car Accident and Injury Lawyers
The Miramar Wrongful Death Lawyers and Miramar Personal Injury Attorneys at Wolfson & Leon have helped injury victims throughout South Florida. We have guided and assisted those unfortunate enough to have been impacted by vehicle-related injuries and wrongful death in:
Miramar Lyft Car Accidents
Miramar Uber Car Accidents
Bicycle Accidents in Miramar
Miramar Motorcycle Accident
Miramar Drunk or Impaired Driver Car Crashes
Car Accidents in Miramar Florida
Miramar Uninsured and Underinsured Motorist Cases
Miramar Left Turn Accidents
Rear-end Car Accidents in Miramar
Miramar Wrongful Death Claims
Head-on Collisions in Miramar
Pedestrian Accident Injuries in Miramar
Miramar Truck Accidents
Our Miramar car accident attorneys guide and educate injury victims, their friends and their families on what they might be expected to go through and what they can do after any type of accident including:
What to Do After a Car Accident in Miramar
Common Miramar Motorcycle Accident Injuries
Car Accident Medical Treatment in Miramar
Common Causes of Miramar Motorcycle Injury Accidents
Distracted Driving Accident in Miramar
Causes of Miramar Rear-end Car Accidents
How to Find the Best Motorcycle Accident Attorney in Miramar
What to Do After a Miramar Motorcycle Accident
Car Accident Injuries in Miramar
Miramar Rear-end Accidents and Injuries
How to Find the Best Car Accident Lawyer in Miramar
Miramar Motorcycle Accidents Resulting in a Wrongful Death
Medical Doctors in Miramar
Miramar Motorcycle Accident Evidence
Car Accident Negligence in Miramar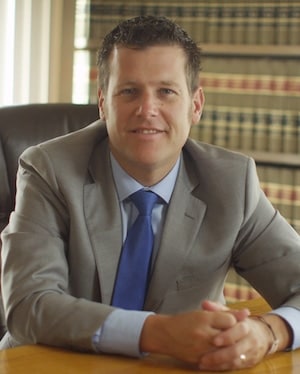 Jonah Wolfson is the managing attorney of Wolfson & Leon and he is a bilingual Miramar injury attorney and wrongful death lawyer. Jonah's Miramar personal injury legal team is also bilingual and ready to assist you. Call us at (954) 530-3918 and let's get to work on your case today.
The Miramar personal injury attorneys at Wolfson & Leon have offices in Miami, Fort Lauderdale and West Palm Beach. They are available to you by appointment at your convenience. Our Miramar accident and injury legal team serve the people of South Florida including Pembroke Pines, Hollywood, Pembroke Park, Hallandale Beach, Dania Beach, Davie, Cooper City, Southwest Ranches, Weston, Plantation, Sunrise and Coral Springs.
---
CALL NOW TO SPEAK TO A LEGAL PROFESSIONAL (954) 530-3918
or click here to submit your personal injury questions.