Crime Victim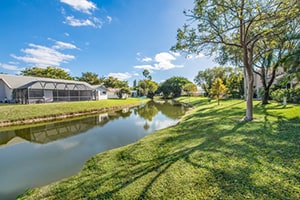 If you happen to be injured due to a criminal offense or act in Coral Springs, you'll have more than one way to recover damages. However, you need to make sure that you have the correct information about your legal rights. That's why you need to find the best Coral Springs personal injury attorney to answer your questions and help you through the process. We invite you to call the Coral Springs crime victim attorneys at Wolfson & Leon at (954) 530-3918. Our consultations are free, and we never charge a fee unless we make a recovery for you.
Coral Springs
Although the name suggests otherwise, there are no springs around Coral Springs in Florida. Its name was derived from the company that built the city. It is 20 miles northwest of Fort Lauderdale. Coral Springs was initially advertised as the "City in the Country" but over time, the urban development plan added multi-family housing. Coral Springs today is a large diverse city.
Coral Springs Crime Victims
Our Broward accident and injury lawyers serve clients injured due to criminal accidents in Coral Springs as:
Coral Springs DUI crimes compensation lawyer
Battery and assault victim compensation attorney in Coral Springs
Coral Springs crime victim lawyer for injuries and deaths due to inadequate security
Coral Springs crime victim compensation lawyer for robbery caused by negligent security
Coral Springs crime victim compensation attorney for survivors of murder victims
Coral Springs crime victim lawyer for aggravated assault injuries at stores, bars and clubs
Child molestation victim compensation attorney in Coral Springs
Rape victim rights lawyer seeking compensation in Coral Springs
Keep in mind that these are just the most common crime accidents leading to personal injuries that our Coral Springs injury attorneys have seen. If you've been injured in any kind of crime, don't give up. You may be eligible for compensation. Call our Coral Springs crime victim compensation and wrongful death attorneys at (954) 530-3918 to learn more.
Coral Springs Crime Victim Compensation Options
Being a crime victim in Coral Springs may entitle you to several options for damages recovery. The first one requires that the law enforcement authorities catch the offender, take him to court, prove his guilt and convict him. When the criminal trial ends with conviction, it should be relatively easy to get a judgment against him. But the truth is most criminals don't have the assets or desire to pay civil judgments for damages. There are other downsides to this option, though. Sometimes offenders are out of law enforcement authorities' reach, and sometimes this procedure takes a very long time. If you don't want to wait that long, then you can try one of the next two options.
One of them leads to the Florida Bureau of Victim Compensation. They compensate injury-related economic expenses of crime victims so long as their case meets the requirements set by the law. This method will not lead to full compensation, but it can help with some medical bills and lost wages.
Another option for damage recovery will lead you to look at third persons or parties. This one requires that you have sustained your injuries due to criminal offense that occurred on premises under someone else's control. If the criminal offense that caused your injuries took place at gas station, store, bar, water park, or other premises where people are being invited, the owner owes invitees a duty of care. Laws oblige him to take all the reasonable measures for preventing foreseeable crimes from happening on their premises. If the accident happened due to their wrongful act or negligence, they may liable for the injuries that result.
Not only the victims that suffered directly from the crime, but murder survivors may get compensated in the same way. Family members of the deceased victims may be entitled to claim damages recovery from the liable person or parties. This is a very specific avenue of recovery and it will depend on the facts of your loss.
Damage recovery as a crime victim can be a challenging task if you decide to go for it on your own. Our Coral Springs crime victim lawyers at Wolfson & Leon have helped personal injury victims in South Florida since 1963. We are standing by to help you too. Call us at (954) 530-3918 for your free consultation. We won't ask you for any fees until we recover for you. Don't be a silent victim – stand up for yourself and your loved ones. Call us today.