What to Do After Your Accident
Weston Injury and Accident Attorneys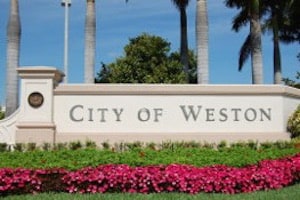 If you are from Weston in Broward County Florida and you were hurt in any kind of incident or accident, the Weston personal injury lawyers of Wolfson & Leon can provide you with complete personal injury representation. We have helped accident victims since 1963 and we can help you too. Just call us at (954) 289-5954.
All our cases are handled on a contingency fee basis in accordance with Florida law. A contingency fee means you will never owe an attorney fee unless and until we make a recovery for you. In certain types of cases, we can even force the insurance company to pay your attorney fee which allows you to receive all the benefits after costs expended.
Our South Florida personal injury attorneys will provide you with responsive and aggressive legal representation for all types of accident and injury cases. We are available by phone, text or Skype. We can also visit with you or you can join us at our Miami law office or by appointment in our Fort Lauderdale office. Reach out to us at (954) 289-5954 for your completely confidential and free consultation today.
Weston Injury and Accident Lawyers
As we all know, accidents happen every day and injuries can come as a result. Although you may have been fortunate enough to not be involved in accident previously, does not mean it will never happen. Being involved in an accident, it means that something occurred at no fault of your own, but it could leave you feeling embarrassed or wondering how such a thing could have happened. There are many questions you may have and even as small as an accident can be, you should seek consultation for the injuries endured.
Wolfson & Leon offers comprehensive legal representation for Weston injury victims who were affected and severely injured in:
Weston Slip and Fall on Private Property
Weston Boating Accidents
Medical Malpractice and Negligence in Weston
Weston Convenience Store Injury
Slip and Fall on Public Property in Weston
Cruise Ship Accidents in Florida involving Weston Residents
Weston Trip and Fall Accidents
Gas Station Accident in Weston
Other Types of Slip and Falls in Weston
Premises Liability in Weston
Weston Slip and Fall
Weston Wrongful Death Claims
Serious Injury Cases in Weston
Weston Injury Attorney Advice
Our Weston personal injury attorneys work diligently to make available important advice and information for our clients and the general public about legal circumstances that they can encounter including:
Unreasonably Slippery Surfaces in Weston
Weston Supermarket Accidents and Injuries
How to Find the Best Weston Slip and Fall Lawyer
What to Do If You Are Hurt in a Weston Gas Station Convenience Store
Types of Evidence in Weston Slip and Fall Cases
Premises Liability Safety Rules in Weston
What to Do After Target Accident and Injury in Weston
What You Should Know About Weston Slip and Fall Accidents
What to Do After a Slip and Fall Accident in Weston
How to Find the Best Weston Trip and Fall Lawyer
Open and Obvious Defense in Slip and Fall Cases in Weston
Slip and Fall Negligence in Weston
What to Do After a Weston Supermarket Injury Accident
Walmart Slip and Fall Lawyer for Weston residents
Slip and Fall Injuries in Weston
What the Weston Store Should Have Done to Prevent Your Slip and Fall
Weston Personal Injury Lawyers and Wrongful Death Attorneys
If you have questions after any kind of Weston incident or accident call us at (954) 289-5954 to get the answers you need. Your call is does not obligate you and it is completely confidential. Just make certain that you get the answers that you are entitled to as well as the justice that you certainly deserve.
Our Weston personal injury lawyers proudly and humbly serve the neighborhoods throughout South Florida including Davie, Dania Beach, Sunrise, Fort Lauderdale, unincorporated Broward County, Southwest Ranches, Pembroke Pines, Plantation, Miramar, Tamarac, Hallandale Beach, Parkland, Pompano Beach, Cooper City, Wilton Manors, Coral Springs, Deerfield Beach, Margate and Hollywood.