Car Accident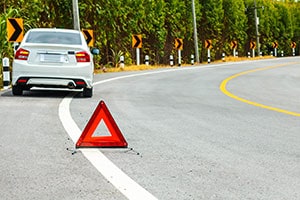 If you found yourself injured in West Park or any area outside of Fort Lauderdale, we want to hear from you. Getting into an accident can be a devastating experience, especially when that accident is no fault of your own. When this happens, take the time to do your research, and find the best law firm available to help you deal with the situation. When hiring a lawyer, one should take the time to do their research, see as much as they can about the people they're helping.
One would not hire an underqualified employee, with little references and no experience, so why do the same for a lawyer? At Wolfson & Leon, the years of service that we have under our belt could more than speak for us, but we know that being thorough in your choice is not only smart, it is required when making such a big decision. That is why you can take the time to look at our client review page, and there you can see how our service has been of value towards the clients we've had over our long years of service. Since our founding in 1963, the 55 years that we have working with the injury victims shows how we have helped those victims get the compensation they deserve. Give us a call at our (954) 530-3918 number and get in contact with a Fort Lauderdale car accident attorney for West Park accident victims today. The consultation is free and can only benefit you in the long run.
West Park Florida
One of the more recent additions to the cityscape of South Florida, West Park was incorporated in 2004, after the approval of House Bill 1491. After its incorporation, it took up the temporary name of West Park before keeping it after the transitional period was over. The city was the focus of the 2011 Playful City USA community, the recognition being given to them due to their stance to "increase opportunities for play in children."
The town is idyllic in activities for both adults and children and does well to provide a family-centered atmosphere. According to the Florida gazetteer, some of the best places to visit in West Park include:
Big Al's Gun and Pawn
Aqua Golf Driving Range
Gulfstream Park
Yellow Green Farmers Market
Mardi Gras Casino
Ace Tours
Patrick Behan Park
Sarju Tour
Hillcrest Golf & Country Club
Pembroke Gun & Range
Liebt Way Tours
Tours Flight Miami
South Beach Helicopters
Tours Flights Miami
Alligator Tours
Limitless Transportation
Immanuel Temple
South Florida Air shuttle
Hard Rock Hotel & Casino
Ata Flight School
Good fun for both family and friends, one can find whatever they need here in West Park. Of course, with this much fun, and the number of people taking to the roadways to experience these activities, it is inevitable that they may find themselves in an accident. If you've found yourself in such an incident, you can call the Fort Lauderdale accident lawyers at Wolfson & Leon.
Fort Lauderdale Car Accident Lawyer Assisting West Park Victims
Regardless of what type of car accident you've found yourself in, be it a T-bone, a drunk driving accident, sideswipe, Uber and Lyft accidents, or any other form of a vehicular incident, please take the time to call Wolfson & Leon and speak to our Fort Lauderdale personal injury attorneys. They can take the necessary steps informing you just what measures must be taken to litigate your case successfully. Following their advice will help see to it that you're taken care of, and any unforeseen problems vanish with as quickly as possible.
Here at Wolfson & Leon, we believe that an informed client is the best client. We'll give you all the information necessary to work with us and ensure you get the compensation you deserve. Take the time to call us and speak to an attorney, and they may be able to help you right away, especially if you've just recently been in an accident. Jonah Wolfson is the managing attorney at the firm. He and his bilingual team of Fort Lauderdale car accident lawyers helping West Park victims are more than ready to take your call. Call today at (954) 530-3918.