Car Accident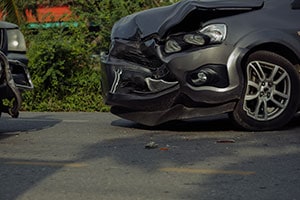 If you've been hurt in Southwest Ranches and need legal counsel, look no further than Wolfson & Leon in Fort Lauderdale for your legal needs. We've been helping the good people of Fort Lauderdale, Miami, Pembroke Pines, Miramar, Plantation, Lauderhill, and Hollywood for decades, and we're more than willing to help you. Getting into a car accident is something that we all go through eventually. It's an inevitable consequence of being society so dependent on cars, but the process doesn't have to be something so painful that it does little in helping you through the disaster. Finding those lawyers who'll see you through the dark times and assist you in getting the compensation you need to make a full recovery is both extremely important and necessary. That is why Wolfson & Leon is here to offer up its services. Our service record of over 55 years working in South Florida can show you just how dedicated we are to help those who are suffering and are not sure where to turn. So, call right away to speak to an attorney at (954) 530-3918.
Southwest Ranches
One of the more recent additions to the county of Broward, Southwest Ranches was formed in 1997, when Pembroke pines sought to take over the unincorporated land between Griffin Road, Sheridan Street, Flamingo Road, and SR 25 into its city. The people who lived there ended up protesting this move, packing courthouses and demanding that they are allowed to create a city of their own. Southwest Ranches was born, given a choice to be incorporated into Pembroke Pines, Davie, or make their city, which they did. The town itself prides in its "Rural equestrian" lifestyle, seeking to keep its rustic feel by passing laws disallowing streetlights and sidewalks.
A consequence of this can be extremely dark roadways during the night, making it slightly dangerous to drive through the area. The town instead focuses on rural trails that can be used to get through the city via horseback or bikes. With such incorporation of these trails, seven parks were acquired, although only one has been developed so far.
Southwest Ranches Car Accidents
Such a rural and rustic setting can be ideal for those with the money and time to buy and maintain horse stables, but those that pass through the roads of Southwest Ranches are usually those looking to get to work on time. The general danger of these roads, with their lack of structure due to lacking sidewalks, lack of lighting during nights, makes it a no-brainer when accidents are involved in these areas. Open canals can lead a distracted driver to flow right in and find themselves in a wreck, and nightly driving in Southwest Ranches is terrifying, as those dark roads make it seem like you're in a sea of dark, with no clue as to where exactly you're heading. Many of these can cause accidents, and that's not including your regular distracted driver, who can cause all sorts of problems by himself. Distracted can mean many things, but generally, we talk about situations where:
Southwest Ranches drivers are looking at their phones
Southwest Ranches drivers are watching videos
Southwest Ranches drivers are looking at their rear-view mirror to speak to someone, not to attend the road
Southwest Ranches drivers are texting someone on the phone while driving
Southwest Ranches drivers are calling someone on the phone while driving
Southwest Ranches drivers are drunk or intoxicated while on the road
All of these are genuine possibilities for the already unsafe roadways of Southwest Ranches, and it is vital to take care of yourself when out on the road, and not find yourself victim to any of these types of accident causing mistakes.
Fort Lauderdale Car Accident Lawyers Serving Southwest Ranches
Wolfson & Leon has had decades of service when dealing with car crashes, car accidents, and all other sorts of personal injury claims and cases. We're more than happy to ensure that you're taken care of as well. Jonah Wolfson and his bilingual team of Fort Lauderdale car accident lawyers serving southwest ranches are only a call away and can speak to you right now if you call them at (954) 530-3918.