Pompano Beach Head Trauma Accident Lawyer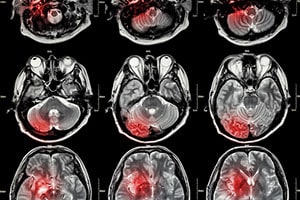 Pompano Beach is in Broward County. It covers a vast area of neighborhoods dotted between Sample Road, the Florida Turnpike, Southwest 10th Street, and AIA. As lovely a setting that Pompano Beach is in, neighborhoods located near I-95 or the Turnpike have seen rising criminal activity. When compared with the overall violent crime rate in Florida, Pompano Beach is 111% higher than the average. Against the national average, the city logs in at 125% higher.
Victims of violent crime can be seriously injured. Blows to the head or face can result in black eyes, broken bones, scars, disfigurement, and traumatic injuries to the brain. A traumatic brain injury is the result of being hit in the head, experiencing a sudden jolt which jerks the head back and forth at a rapid rate, or if the skull is penetrated by a foreign object, such as a bullet or another weapon. Of the estimated 2.5 million traumatic brain injuries that occur every year, 11% are the result of assaults or other violent criminal activity. These head injuries can range from a minor concussion to the severity of a coma or permanent brain damage.
After seeking medical attention, injured victims of violent crimes or their families should speak with a Pompano Beach personal injury attorney. While criminal action may be taken against the perpetrator, an injured party may be able to pursue civil action against other parties that may share responsibility. These can include a hotel or resort establishment that fails to ensure locks are properly working or shopping centers with poor security or inadequate lighting. This may help a victim suffering from a traumatic brain injury to recover damages to pay for their medical expenses or lost wages.
Severe brain trauma can impact the quality of life for the victim and their family and, in some cases, may result in permanent damage. If you or member of your family has suffered a head trauma as the result of a violent crime, call the Pompano Beach traumatic brain injury attorneys at Wolfson & Leon. If you just have questions or want to know what your options are, our personal injury attorneys will evaluate your case at no cost to you. Call (954) 530-3918 for a confidential consultation.
Traumatic Brain Injury Lawyer in Pompano Beach
Located in Pompano Beach, Pompano Beach offers many restaurants and stores, along with their relaxing beaches and outdoor activities. There are residential neighborhoods, schools, and parks. Similar to other coastal cities in Florida, Pompano Beach draws many visitors seeking to spend time sunbathing, swimming, or surfing on the beach. For those who enjoy fishing, its iconic pier, which is currently under renovation, is a prime spot for fishermen and onlookers. For those looking for something different, the city is also home to the Isle Casino Racing in Pompano Park and the Festival Marketplace.
Pompano Beach has 107,542 residents with an average age of 42 years old. Its population is a racial mix of 44.7% white, 31.8% African American, and 19.9% Hispanic. The median household income is $44,756 and the median property value is $178,100. The rate of homeownership in Pompano Beach is 52.8% and the poverty rate is 21.1%.
Pompano Beach Head Injury Law Firm
As a victim of a traumatic brain injury resulting from a violent crime, you have rights. Contact Wolfson & Leon to find out what options may be available to you to recover medical expenses, lost income, or pay for future care. Since 1963, our personal injury attorneys have helped accident victims suffering from brain injuries in many ways including;
Attorney for violent crime victim suffering a traumatic brain injury in Pompano Beach
Pompano Beach car crash accident causing severe head trauma lawyer
Shopping mall slip and fall brain injury attorney in Pompano Beach
Lawyer for Pompano Beach parking lot criminal activity head injury victim
Casino trip and fall concussion injury lawyer in Pompano Beach
Severe blow to the head injury accident attorney in Pompano Beach
Attorney for grocery store wet floor slip and fall traumatic brain injury victim in Pompano Beach
Water sports accident causing a concussion in Pompano Beach
Pompano Beach attorney for concussion injury caused by a fall in an unsafe stairwell
Lawyer for apartment complex violent crime occurring in a poorly light parking lot head trauma injury in Pompano Beach
Brain Trauma Injury Law Firm in Pompano Beach
For over 55 years, the personal injury lawyers at Wolfson & Leon have defended the rights of clients who have suffered from traumatic brain injuries as a result of a violent crime and negligent acts. With offices located in Miami, Fort Lauderdale, West Palm Beach, and Fort Myers, it is easy to speak with our Florida traumatic brain injury lawyers. Call Wolfson & Leon today at (954) 530-3918.