Car Accident Victims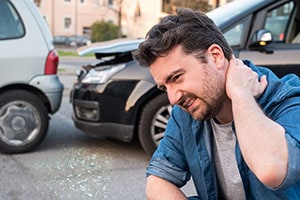 Much like most of Florida, Pompano Beach is a beautiful place to spend your vacation time. Located smack in the middle of several other prominent Florida cities, and along the Atlantic Ocean north of Fort Lauderdale. One can find many things here, beautiful beaches, resorts, and according to CNN's Money and The Wall Street Journal, one of the top vacation home markets in the United States.
It's no wonder, with how close they are to the beaches, but this substantial amount of vacation real estate does come with some drawbacks, specifically in the driving variety. Tourists and vacation home residents all must share the same roadways, their cars clogging up streets trying to get to prime spots to park and get to the beach. No one can blame them; everyone wants to take some time to soak in the sun. Unfortunately, with this hurry comes recklessness, and where recklessness is involved, so too are accidents.
You could be driving along, happily looking to get a spot for the beach, when some irresponsible person decides that they want this spot more than you and end up hitting your bumper. Worse still someone decides to try and take the same exit as you at the same time, totally careless in the fact that you were there first. Should you survive the accident, you can be injured. You've got an even worse predicament on your hands, as now your dealing with hospital fees, emotional damage, and the cost for repairs that your car needs, or the cost for a new car altogether. All these situations and more are highly probable when dealing with South Florida drivers, so its best to come prepared.
Wolfson & Leon is here to help on that front. We believe that an informed client is a better-prepared client. One that can more readily handle the myriad of legal jargon sent their way, and with the ability to know when to turn to those with the service record to understand the situation. Wolfson & Leon has been hard at work since 1963 with the good people of Florida including Pompano Beach, and they're more than ready to take that 55 years of service and put it to use for you. Take the time to give them a call and see just what they say about your case. Call them today at (954) 530-3918 to speak to an attorney in a free consultation.
Pompano Beach Florida
Pompano Beach has a myriad of attractions to take the time to explore and see, some of these include the beach itself, and the resorts and services around it. With one look at sites such as TripAdvisor, you can see just what is available for you and your family. Some of the places include:
Pompano Beach (the beach itself)
Isle Casino Racing Pompano Park
Pompano Beach Water Taxi
Tri-Rail
Festival Marketplace
Pompano Municipal Pier
26 Brewing Company
Pompano Beach Amphitheatre
Coastal Community Church
All these places range from landmarks and sights to see, as well as places to eat, drink and have a fun time. Of course, you're not the only person on the road to these places, and an accident could happen, no matter your precautions. That is why getting in contact with a Fort Lauderdale accident attorney that can help you right away is essential. They know the area, understand the law that you're currently dealing with, and can look to make smart and sound decisions as fast and competently as possible. Wolfson & Leon has been helping those in Pompano Beach for decades, and they're ready to help you too.
Fort Lauderdale Car Accident Attorney Helping Pompano Beach Victims
Wolfson & Leon does its best to help their clients work through the information given to them. They'll sit down with you one-on-one and show you just what information you need to know. They'll fight hard to get you the compensation you deserve, as quickly as you need it. Jonah Wolfson is the managing attorney at the firm, he and his bilingual Fort Lauderdale car accident lawyers help Pompano Beach victims, and they want to work with you too. Call them today at (954) 530-3918.