Car Accident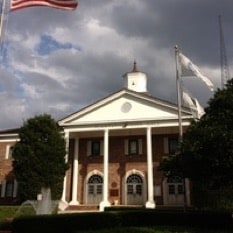 The Plantation personal injury attorneys at Wolfson & Leon have offices throughout South Florida where you can make an appointment for a free consultation. We have offices in Fort Lauderdale, West Palm Beach and Miami. Our accident and injury legal team is ready to help you right now. Just call us at (954) 530-3918 and get the answers you need.
If you live or work in Plantation and were injured in an auto accident, then you will need help. The assistance you will need will likely be medical and legal. No one wants to get hurt in a car accident in Plantation or anywhere else for that matter. But when you do get seriously injured, you must do whatever you can to recover the life you enjoyed before the accident. You deserve it, as well as your family who will be impacted too. But how do you do that? You can call the Plantation car accident lawyers at Wolfson & Leon and we can work with you so that you can get the justice you deserve.
Plantation Car Accident and Injury Attorneys
The Plantation Wrongful Death Lawyers and Injury Lawyers at Wolfson & Leon have represented injury victims in South Florida for more than 50 years. We can help you too if you were injured in:
Plantation Lyft Car Accidents
Plantation Uber Car Accidents
Car Accidents in Plantation
Bicycle Accidents in Plantation
Plantation Motorcycle Accident
Plantation Drunk or Impaired Driver Car Crashes
Plantation Wrongful Death Claims
Plantation Truck Accidents
Rear-end Car Accidents in Plantation
Plantation Uninsured and Underinsured Motorist Cases
Plantation Left Turn Accidents
Pedestrian Accident Injuries in Plantation
Head-on Collisions in Plantation
Our Plantation car accident attorneys tell injury victims and their families what to expect and what they should do after any kind of vehicle accident including:
What to Do After a Plantation Motorcycle Accident
Plantation Motorcycle Accident Evidence
What to Do After a Car Accident in Plantation
Plantation Motorcycle Accidents Resulting in a Wrongful Death
Common Plantation Motorcycle Accident Injuries
Causes of Plantation Rear-end Car Accidents
How to Find the Best Car Accident Lawyer in Plantation
How to Find the Best Motorcycle Accident Attorney in Plantation
Common Causes of Plantation Motorcycle Injury Accidents
Car Accident Medical Treatment in Plantation
Distracted Driving Accident in Plantation
Medical Doctors in Plantation
Car Accident Injuries in Plantation
Car Accident Negligence in Plantation
Plantation Rear-end Accidents and Injuries
South Florida Personal Injury Attorneys Serving Plantation
Our Plantation auto accident lawyers understand the "ripple" effect that a car accident can have on an entire family. Often that ripple extends to friends and co-workers. Everyone is concerned and they try to help the best that they can but at the end of the day, we know that you have to rely on yourself to get back where you were before. But you don't have to do this alone and you do not have to accept charity. If you do your research, you can find the best Plantation car accident lawyer for your case. Once you find the top car accident lawyer for your Plantation car accident, you will have taken a major step to reclaiming the life you had before the car accident.
Our team is here to help you. The managing trial attorney of Wolfson & Leon is Jonah Wolfson. He is a bilingual Plantation accident attorney and wrongful death lawyer. Jonah's accident and injury legal team will help you. Call us at (954) 530-3918 so we can discuss your Plantation car accident and figure out what strategy is best for you.
We proudly offer our personal injury legal services to the good folks of Plantation, Broward County and all of South Florida including the communities of Sunrise, Lauderhill, Pembroke Pines, Deerfield Beach, Tamarac, Fort Lauderdale, Hollywood, Miramar, Pompano Beach, Coral Springs, Weston and Margate.
CALL NOW TO SPEAK TO A LEGAL PROFESSIONAL (954) 530-3918 or click here to submit your personal injury questions.