Broward Mall Accident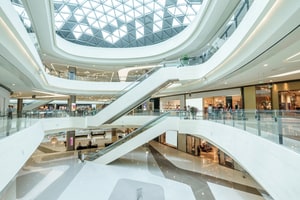 If you were injured at the Westfield Broward Mall, then you should call the Broward Mall accident attorneys at Wolfson & Leon. With offices in Fort Lauderdale, Miami and West Palm Beach, our mall accident lawyers are available to answer your questions. Just call us at (954) 530-3918. But even if you don't call us, make sure you call someone to help you get the answers you need. Never be a silent victim – especially when another person, store or corporation is responsible for your injuries.
Westfield Broward Mall
Broward Mall, now formally rebranded as Westfield Broward, is a mall located at 8000 West Broward Boulevard, in Plantation, Florida. Originally owned by the Mills Corporation, whose namesake is used for the Sawgrass Mills Mall, it was changed to Westfield after the mall was handed over to the Westfield Corporation, an Australian company.
It is in the southwest quadrant of Broward Boulevard and University Drive in Plantation. It used to be known by locals as the Broward Mall or the Sears Mall because of one its main anchor tenants. Over the years, the Westfield Broward Mall was negatively impacted by the Sawgrass Mills Mall as the western edges of Broward County were developed.
With over 1,000,000 square feet of shopping, restaurants, parking spaces, as well as a movie theater, the one-level mall offers many different entertainment options for its customers. The movie theater itself was added after several renovations were made to the mall, including an expansion to its food court and changes to their family and children's play area, according to the Sun Sentinel. The Anchor stores they offer are a Sears, Macy's, Dillard's, and a JC Penney. These stores take up over a combined half of the mall's million square feet.
Broward Mall Accident and Injury Attorneys
Every year, people get hurt at the Westfield Broward Mall. Sometimes it is just bad luck. Other times, the injury was caused by the negligence of another party. It could be another person, a store or corporation. Here are some of the ways our Broward Mall accident attorneys can help you:
Broward Mall Slip and Fall Lawyers
Trip and Fall Attorneys for Broward Mall Accidents
Broward Mall Car Accident Lawyer
Broward Mall Negligent Security Attorneys
Westfield Broward Mall Parking Lot Accident Lawyer
Wrongful Death Lawyer for Broward Mall Accidents and Injuries
Broward Personal Injury Attorney for Westfield Broward Mall Bicycle Accidents
Broward Mall Pedestrian Injury Lawyers
What You Should Do After a Broward Mall Accident
If you are injured in any type of accident at the Westfield Broward Mall, our Broward personal injury lawyers suggest that you keep the following in mind:
Get to safety – don't risk additional injury
Ask for help including fire rescue or an ambulance
Make a report to the store and/or mall management
Document the scene and your injuries. Use your cell phone to take photos and video
Get witnesses names and contact information
Do not admit fault. Many people assume that they were at fault when, after a detailed investigation, it turns out it was the fault of the store or some other person.
Even if you don't call for an ambulance, get to an emergency room, urgent care clinic or your doctor as soon as possible. A delay in treatment will become a factor in the insurance company's evaluation of your claim and in negotiations.
Broward Accident Lawyers Helping People Injured at Broward Mall
The Broward accident attorneys at Wolfson & Leon have helped negligence victims in South Florida since 1963. They are standing by and they are ready to help you and your family. Our Broward injury lawyers offer personal injury legal representation to the communities of South Florida including but not limited to Plantation, Sunrise, Cooper City, Davie, Weston, Pembroke Pines, Miramar, Hollywood, Margate, Coral Springs, Fort Lauderdale, North Lauderdale, Tamarac, Pompano, Lauderhill, Rio Vista, Wilton Manors and Sawgrass.