Car Accident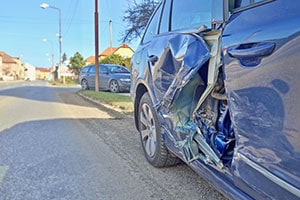 So, you've found yourself in an accident, hopefully not a scary one, but one can never be sure, and now you don' know what to do. The bills are piling up, both doctors' fees and the fees from having to repair your car. Not only that but the other person has lawyered up and is threatening litigation, even when you know that the accident is not your fault. You don't know where to turn and feel the world closing in around you. When you've found yourself with nowhere else to go, take the time to breathe, collect yourself, and then give a call to the Fort Lauderdale personal injury firm that has been helping the good people of South Florida for decades. Give a request to Wolfson & Leon, as the service that they've provided for Oakland Park in their 55 years of work is evidence to show that we're ready to fight for you and your loved ones.
The work that they've provided for the good people of South Florida is more than enough to show that they're ready to back you up, but if you require more proof, please take the time to go to our client review page. There you can get firsthand information from past clients who've dealt with Wolfson & Leon in the past. There you can see how they feel on the matter, be it good or bad, and know that we treat our clients with the respect and dignity they deserve. We understand that all you're looking to do is get your life back on track, and we want to help you do it. Giving a call to our Fort Lauderdale personal injury offices at 954-289-5954 to speak to someone right away can get you the help you need.
Oakland Park Florida
Originally named Floranada, a mix of the name Florida and Canada, this beautiful old American town saw devastation come to its shores when the Hurricane of 1926 hit. Of course, hurricanes are nothing new to Floridian life, and with some grit and determination, Floranada picked itself up, and changed itself into modern day Oakland Park, resizing its borders and becoming an actual city of the state. Now the town boasts a myriad of neighborhoods, all with vibrant life and great families looking to get through their day to day and enjoy the life they have. Some of these neighborhoods include:
Andrew Gardens
Central Corals
Central Oakland Park
Coral Brook
East Lakeside
Garden Acres
Harlem McBride
Lake Emerald
Lloyd estates
North Andrew Gardens
North Corals
North Ridge
Oakland Forest
Oakland Hills
Oaktree Estates
Orange Grove Manors
Prospect Gardens
Rivers Edge
Royal Palm Acres
Royal Palm Isles
Sailboat Lake Pointe
Sleepy River
South Corals
Three Lakes
Twin Lakes South
West Lakeside
All of these and more are officially recognized as neighborhoods and communities that make up part of the magnificent city of Oakland Park. In all of these, unfortunately, an accident can happen, and if you're hurt in any of these areas, please take the time to get in contact with Wolfson & Leon, and see to it that you're without someone in your corner to fight for you.
Fort Lauderdale Car Accident Lawyers Helping Oakland Park Victims
Regardless of where you find yourself because of an accident, for yourself or your loved ones, it is crucial that you see the people who'll be more than happy to help you work through your accident. The tireless effort that Wolfson & Leon has put into the years of service that they have provided will help in getting you the compensation you deserve. Jonah Wolfson and his bilingual team of Fort Lauderdale car accident lawyers helping Oakland Park Victims can help see you through this horrible situation. They're more than happy to speak to you over the phone or get in contact with you live either at their offices or at your home. They've helped people in Fort Lauderdale, Weston, Miami, Pembroke Pines, Deerfield Beach, Hollywood, Davie, and Wilton Manors and they're ready to get in contact with you and do the same. Give them a call at 954-289-5954 today.