Car Crash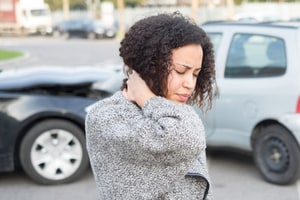 North Lauderdale is a family-friendly residential community with plenty of parks and schools. Its workforce is a mixture of white-collar and blue-collar employees. While the average employee may driver approximately 28.3 minutes to work each day, many residents take advantage of the local bus system to go to work or to visit nearby grocery stores and shopping centers. With many people walking along busy roads to get to bus stops or local shopping, there is a chance for pedestrians to get hit by cars as they cross the street or walk along the sidewalk. Busy roads, such as State Road 441 and West McNab Road, see high volumes of cars every day.
In Broward County, there were 1,083 car accidents involving pedestrians in 2018, resulting in 64 deaths. Pedestrians who are hit by cars can suffer extensive damage as their bodies take on the full impact of the crash. Injuries can range from road burns, scrapes and cuts, broken bones, head injuries, and internal organ damage. These injuries may need extensive medical treatment and require several days to several weeks to recuperate. Injured victims who are unable to work may not be able to provide financially for their families during this time, much less pay for medical treatment and transportation. This can cause extreme emotional and financial stress on a family.
Pedestrians who were injured in a car accident should speak with a Fort Lauderdale car crash attorney for guidance. The personal injury attorneys at Wolfson & Leon can review your situation, answer your questions, and file your case. They will work on your behalf with insurance companies and their legal teams to negotiate a settlement to pay for medical bills, future treatment, and lost wages. In some situations, your case may need to be presented in a court of law. Know what your rights are. Call the personal injury attorneys at Wolfson & Leon today at (954) 289-5954 for a free evaluation of your case.
Fort Lauderdale Car Accident Attorneys
North Lauderdale has a population of 43,574 residents. The racial makeup of its population is 52.7% African American, 28.1% Hispanic, and 12% Caucasian. North Lauderdale has a poverty rate of 23.3%, which is higher than the national average rate of 13.4%. The median household income is $41,841, declining slightly from the previous year's median household income of $42,305. The median property value is $126,600, growing from the prior year's median property value of $110,600.
There are 21,298 North Lauderdale residents who are employed. People who live in North Lauderdale typically work as administrative or office support, sales staff, or construction workers. The most common industries that they serve are in retail, construction, or sales.
North Lauderdale Car Accident Lawyer
For over 55 years, the Fort Lauderdale car accident attorneys at Wolfson & Leon have defended the rights of injured victims in a myriad of situations including;
North Lauderdale attorney for serious car crash injuries
Wrongful death car crash accident attorney in North Lauderdale
North Lauderdale large construction truck injury accident lawyer
Lawyer for rear-end car crash injury in Fort Lauderdale
North Lauderdale law firm for automobile crash injury resulting from impaired driver
Attorney for wrong-way highway collision injury in North Lauderdale
Fort Lauderdale intoxicated driver car accident attorney
Strip mall parking lot automobile accident causing injury Fort Lauderdale attorney
Victim injured in a wrong-way car accident in North Lauderdale
Attorney for head-on collision car crash injury in Fort Lauderdale
Distracted driver car accident injury Fort Lauderdale attorney
Failure to yield automobile crash injury lawyer in North Lauderdale
Fort Lauderdale lawyer for texting and driving injury car accident
Sidewalk car crash pedestrian injury North Lauderdale attorney
Lawyer for pedestrian injured in crosswalk car crash in Fort Lauderdale
North Lauderdale attorney for car crash accident injury resulting from running a stop sign
Cyclist car accident causing a serious injury lawyer in North Lauderdale
Fort Lauderdale parking lot accident injury lawyer
Fort Lauderdale Car Crash Injury Law Firm
Wolfson & Leon has defended accident victims since 1963. They work on your behalf to get the compensation you need to recover from your injuries. Whether they are negotiating a settlement or defending your case in court, the Fort Lauderdale car crash lawyers will fight for your rights. With office locations in Miami, Fort Lauderdale, West Palm Beach and Fort Myers, Wolfson & Leon proudly serves the residents of South Florida. If you or someone you love has been injured, call (954) 289-5954 today for a no-cost, no obligation consultation.