Car Accident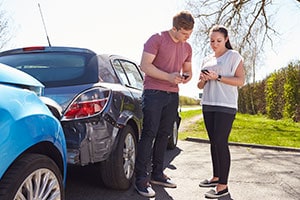 It can be hard to find help when getting into a car accident, especially when you've got little knowledge as to who can help you in the immediate area. When it comes to this type of situation, it may be best to seek help in places where there are options a-plenty, Fort Lauderdale may be the best place to look for it. The Fort Lauderdale car accident attorneys at Wolfson & Leon are more than happy to help, they've worked with clients from across South Florida, and they're more than willing to help you. Give them a call and speak to an attorney today at (954) 530-3918, for a free consultation with a Fort Lauderdale car accident attorney for Miramar.
Miramar
One of the many cities in Broward County, Miramar is a place founded as a "bedroom community" for the nearby towns of Miami and Fort Lauderdale, showing just how interconnected they are. During its incorporation, it had only a population of fewer than two hundred people, but it quickly grew into the thriving city that we see today. Over its development period, those in charge sought to keep a "controlled growth" carefully planning out roads and new buildings to ensure that all got the space they needed. With this came the expansion of territory and land, until now, Miramar has become one of the largest cities in South Florida.
Car Accidents in Miramar Florida
During its tricky development period, it is no surprise that many of the roads were developed haphazardly. The only major roadway at the time was U.S. 441, with many other soon to be significant roads being made of dirt only. The expansion soon saw a change to this, placing down the pavement and ensuring the streets were ready for use. Still, this type of round-about creation of roads can lead to some tight and confusing motorways. It's no surprise then that Miramar is as rife with accidents as many other major cities in South Florida. Finding yourself in one of these can be a harrowing and disturbing experience, and it is always best to err on the side of caution when dealing with car accident law. Contacting an attorney that understands Florida law, and how to manage a car accident situation is paramount for you to get the compensation you deserve. We realize that you've been in an accident and that the first thing on your mind is not money, but recovery, and we want to ensure that you get that at the quickest possible pace.
The lawyers at Wolfson & Leon have been helping the people of Miramar for decades now, ever since their founding in 1963. They've helped residents in Fort Lauderdale, Miami, Pembroke Pines, Davie, and many more, and they can help you too. Wolfson & Leon provides information to their clients, giving them as much as possible so they can understand the situation. There can be multiple reasons for a car accident, some of these include
Miramar car accident due to drivers looking at their phones
Miramar car accident due to drivers watching anywhere but the road
Miramar car accidents due to sleepy or distracted drivers
Miramar car accidents due to intoxicated or drunk drivers
Miramar car accidents due to reckless or irresponsible driving
Miramar car accidents due to road rage
All of these and more are possible situations that you can find yourself in, very likely you can see your predicament in the list above. That is why it's crucial to get in contact with those that understand your situation and can efficiently navigate you through the legal process.
Fort Lauderdale Personal Injury Lawyers serving Miramar
Wolfson & Leon has been serving the good people of Miramar and South Florida for over 55 years. Their experience in all manner of insurance and accident cases can help you feel confident in having them on your side. The managing attorney Jonah Wolfson and his legal team of Fort Lauderdale personal injury lawyers are more than happy to speak to you. He and his bi-lingual team can offer advice right away over the phone, or if more convenient can come to meet you. Give them a call at (954) 530-3918 to speak to a lawyer today.