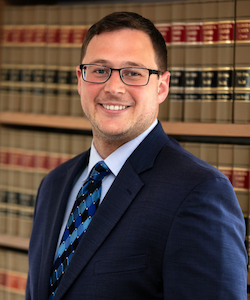 Matthew Forrester
Florida State University witnessed Matthew's academic prowess, culminating in his cum laude graduation with a degree in Political Science. Seeking to expand his legal horizons, he pursued further education at the distinguished University of Florida Levin College of Law. It was during this time that Matthew seized the opportunity to intern with the Honorable Judge Jeffrey Levenson of the Seventeenth Judicial Circuit, enriching his legal knowledge.
Matthew's professional journey before joining Wolfson and Leon involved working at one of Florida's largest insurance defense firms. This experience provided him with invaluable insights into the strategies employed by insurance companies during negotiations.
A born leader, Matthew is driven by a genuine desire to serve his community's legal needs. His unwavering passion for helping those in distress and ensuring they receive just compensation for injuries caused by negligence makes him an exceptional addition to our team.