Wrongful Death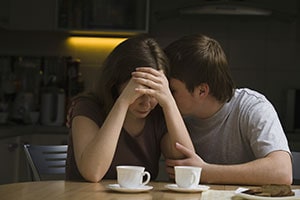 Have you lost a family member or a close person due to wrongful death in Lauderhill? We know that you are in a tough situation. Deaths cause immense consequences in the family. Nothing is the same anymore without your loved one. The changes caused by the death can't be avoided, but you may be entitled to be compensated for what you and your family are going through. That is why you will want to seek the advice of the best Lauderhill wrongful death attorney that you can call. This is a draining time – emotionally, physically and financially – and trying to understand and navigate your way through Florida wrongful death law is a burden for most anyone. To allow yourself time to grieve and at the same time to protect your legal rights, you should consult with a top Broward County wrongful death law firm to get the answers that you need. You owe it to yourself, your loved ones and even the one you lost.
Our Lauderhill wrongful death attorneys help people like you recover financially for the death-related losses and expenses. Funeral costs, medical costs for the deceased, loss of financial support, pain and suffering, and other expenses depending on the circumstances of your case are what you may be compensated for. You have sustained an unrecoverable loss, but at least you can find some form of justice in pursuit of obtaining compensation for these damages and expenses.
To learn if you might be entitled to damages recovery because of the wrongful death in your family, call us today at Wolfson & Leon at (954) 530-3918. Ask all you want to know, and we will answer free of charge. We don't ask for fees until we recover for you.
Wrongful Death Accidents in Lauderhill
Having in mind the most common injury and death-causing Lauderhill accidents are usually traffic-related, our Lauderhill wrongful death attorneys can serve you in the capacity of:
Lauderhill DUI wrongful death lawyer
Rollover wrongful death accident attorney in Lauderhill
Lauderhill pedestrian wrongful death accident lawyer
Lauderhill wrongful death bicycle accident lawyer
Wrongful death Uber driver accident lawyer in Lauderhill
Lauderhill truck wrongful death accident attorney
T-bone wrongful death accident lawyer in Lauderhill
Lauderhill wrongful death Lyft accident attorney
Left turn wrongful death accident lawyer in Lauderhill
Wrongful death motorcycle accident attorney in Lauderhill
Lauderhill car accident wrongful death attorney
Drunk driving wrongful death accident lawyer in Lauderhill
Lauderhill wrongful death head-on collision lawyer
Lauderhill product defect wrongful death lawyer
Armed robbery wrongful death attorney in Lauderhill
Lauderhill parking lot shootings wrongful death attorney
Lauderhill apartment shooting wrongful death lawyers
Negligent security wrongful death attorney in Lauderhill
Medical malpractice wrongful death attorney in Lauderhill
Lauderhill slip and fall accident wrongful death lawyer
Lauderhill violent crime wrongful death lawyer
Lauderhill premises liability wrongful death law firm in Lauderhill
Lauderhill Wrongful Death Attorney
Lauderhill is a city in Broward County located 35 miles north of Miami and seven miles northwest of Fort Lauderdale, the closest big city. It also borders with Tamarac, Plantation, and Sunrise. Lauderhill is easily accessible via Interstate 95, Interstate 75, Interstate 595, the Florida Turnpike, and the Sawgrass Expressway.
If you have lost a loved one due to an accident or incident in Lauderhill, call our Lauderhill wrongful death lawyers at Wolfson & Leon for assistance. We have helped wrongful death survivors since 1963 to get compensation for the damages suffered due to negligent and intentional acts. We have offices in several locations in Miami metropolitan area, including Fort Lauderdale.
You can contact us for free consultations at (954) 530-3918 and ask everything you want to know about your case. We will answer everything free of charge. If you forget to ask something important, we will let you know what is important. We'll make sure that by the end of the consultations you'll know if you are entitled to compensation, how to get it as soon as possible, and what comes next for you. We won't charge any fees until we recover for you.