Mall Accident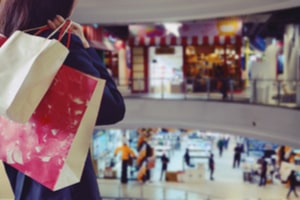 One of the easiest places to browse and purchase merchandise, is your neighborhood mall. This is a place that is home to an abundance of retail stores all under one roof. However, retail stores are not the only offering that gives shoppers options, but shopping malls also have a variety of dining options with restaurants and a continental food court. These are some the reasons why a mall is a fun way for people and families to spend their day. Although trips to your neighborhood mall are met with joy and excitement, there is still always the possibility of an unexpected accident to occur. If an unfortunate accident does occur and an injury is sustained, it is important to take appropriate action.
If you were somehow hurt at the Lauderhill Mall in Broward County, then you should reach out to a Lauderhill Mall accident attorney. It is very important for you to understand your rights and what you can expect from the Mall or individual stores after you are injured. But know this – it won't be easy and that is why you need to speak with a Lauderhill Mall accident lawyer.
At Wolfson & Leon, our mall accident attorneys and injury lawyers are here to help. We have offices in Fort Lauderdale, Miami and West Palm Beach where we can give you an appointment. We can also come to see you wherever and whenever it is most convenient for you. Just call us at (954) 530-3918 and let us get to work for you!
Lauderhill Mall
Lauderhill Mall can be found on North State Road 7(also known as US 441), just north of Sunrise Boulevard in Lauderhill, Florida. Lauderhill Mall was opened in 1966, sporting air-conditioning, a luxury which was not available for large indoor spaces like schools or malls of that size at the time.
It has been a staple of the community for several years, and thus offers many events and amenities for many of its customers to enjoy. These include things like it's Bingo Hall for its older audience, and other more special entertainment options, like Lauderhill's Got Talent, a talent show that has over 500 dollars as prize money.
Lauderhill Mall serves its own city, Lauderhill, as well as some of the surrounding cities, like Sunrise, Tamarac, Fort Lauderdale, Plantation and Lauderdale Lakes. Thanks to its longevity, Lauderhill Mall has also been the site of political campaigns and other community drives. For example, last year in November, Hillary Clinton paid a visit to the mall, to talk to her supporters. A relatively small mall, it happens to also be next to the local high school and university, making it a prime spot to take advantage of the younger crowd.
Lauderhill Mall Accidents and Injuries
In our experience, there are a variety of ways wherein people can get hurt at a mall. The same applies to Lauderhill Mall. The types of accidents that take place at malls can be serious and life changing. Depending on the circumstances, you could need a personal injury attorney such as:
Lauderhill Mall Slip and Fall Lawyer
Lauderhill Mall Trip and Fall Lawyer
Lauderhill Mall Wrongful Death Attorney
Lauderhill Mall Parking Lot Accident Lawyer
Lauderhill Mall Pedestrian Accident Attorney
Lauderhill Mall Bicycle Accident Lawyer
Lauderhill Mall Negligent Security Injury Attorney
Lauderhill Mall Uber Accident Lawyer
Lauderhill Mall Lyft Accident Attorney
Broward Personal Injury Lawyers Serving Lauderhill
At Wolfson & Leon, we pride ourselves on customer service. We treat each client with dignity and respect. We understand the "ripple" effect that a single accident can have on entire family. We always employ strategies to make sure each and every case is moved along as quickly as possible without sacrificing the quality of our representation.
Our Broward accident attorneys proudly serve the towns and cities of South Florida including Oakland Park, Sunrise, Bonaventure, Plantation, Fort Lauderdale, Weston, Hollywood, North Lauderdale, Pembroke Pines and Miramar. Call us now at (954) 530-3918 and let us help you.