Car Accident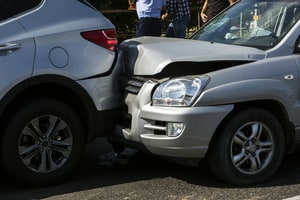 Any time that you are seriously injured in a Lauderhill car accident, then you should call the best Fort Lauderdale car accident lawyer that you can seek. You will want the best advice of what to do and what to expect. If that unfortunate time comes for you, you should consider the Fort Lauderdale car accident attorneys who serve Lauderhill at Wolfson & Leon. You can have a free consultation right now by calling (954) 530-3918.
City of Lauderhill Florida
The City of Lauderhill is a city within Broward county, first incorporated in 1959. Originally meant to be named "Sunnydale", it is only about 8 and a half square miles, only about 9 feet above sea level. It has a high population of immigrants, mostly from the West Indies of the Caribbean. Many Lauderhill residents and people traveling from Fort Lauderdale to Lauderhill may find themselves in accidents through no fault of their own. Accidents happen on the road all the time, and many of the factors that go into the cause of an accident can be completely out of anyone's control. It can effectively be a roll of the dice, but whatever chance has in store, you never want to leave your future up to it.
Calling Wolfson & Leon at (954) 530-3918 can help you make your claim with a professional team of bilingual Fort Lauderdale personal injury lawyers. Using their vast service in personal injury and car accidents, Wolfson & Leon is prepared to handle your case respectfully and professionally.
Car Accidents in Lauderhill
Lauderhill is a small city, covering only about 8 miles across. Naturally, you can imagine that many of its residents' travel outside the city for work, or for the several other attractions that lie outside its borders. Bordering Lauderhill are many metropolitan areas, like Fort Lauderdale. Lauderhill has relatively easy access to Interstates 75, 95, and 595, as well as the Sawgrass Expressway and the Florida Turnpike. With its many suburbs, it is an ideal place to have a home while using the previously mentioned highways and turnpikes to travel wherever you need to go. Some of the attractions that are either in or surrounding Lauderhill include:
The Fort Lauderdale Historical Museum
The Lauderhill Performing Arts Center
Butterfly World, in Coconut Creek
The Fort Lauderdale Antique Car Museum
The Pompano Park Harness track, in Pompano Beach
Gulfstream Park, in Hallandale
Flamingo Gardens, in Davie
Markham Park, in Sunrise
And the African American Research Library and Cultural Center, in Fort Lauderdale
The majority of these are all available through the many different roads that connect the city of Lauderhill to the rest of Florida. Every single time you leave to any of these places, however, you are naturally, and somewhat minimally, placing yourself at risk. Accidents can happen at any time, and frequently thanks to no fault of your own. If you find yourself injured as a result of one of these car accidents, Wolfson & Leon can help with making sure you're not only fairly compensated for those injuries, but also understand every single option you have to make sure that you get your life back on track as quickly and as efficiently as possible.
Fort Lauderdale Car Accident Lawyers Serving Lauderhill
Wolfson & Leon has been helping the decent people of Florida for the past 55 years, a little over half a century. The Lauderhill personal injury attorneys at Wolfson & Leon have had an extensive amount of service in all sorts of personal injury and car accident claims. We've served not only Fort Lauderdale and Lauderhill, but also Miramar, Key West, Deerfield Beach, Boca Raton, Hialeah, Doral, Kendal, Homestead, Naples, Palm Beach County, Hollywood, Weston, Wilton Manors, Plantation, Miami Gardens, Pompano, Sunrise, Miami Beach, Tamarac, Lauderdale Lakes, West Palm Beach, Fort Myers, Tampa and much more. If you are in Florida and find yourself suffering from a personal injury, either as a result of a car accident or a workplace accident, don't hesitate to call Wolfson & Leon at (954) 530-3918 to get your free and confidential consultation. Educate yourself with the know how to move quickly past a car accident or personal injury and bring your life back to the stability that you and your loved ones deserve to enjoy.