Slip and Fall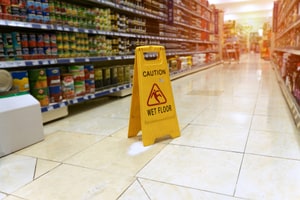 Accidents happen, that's understandable, especially if you're of your house in an unfamiliar place. Spending time outside is fun, and necessary for a healthy and happy lifestyle, but with that lifestyle comes a certain amount of risk that you're willing to accept. Life is random and disorderly, and you may find some event occurring to you at any day, at any point. What is essential is to be prepared when said event turns out to be one full of tragedy and pain. Finding yourself in a slip and fall accident is no laughing matter, especially when that slip and fall accident leaves you with depression. injuries and a mountain of bills. This is where that preparation comes in, such as the knowledge as to who to call when you've found yourself in situations like this. This is where Wolfson & Leon comes in, as the service they've put in towards helping the good people of Fort Lauderdale and Lauderdale Lakes goes to show how committed they are towards the people of South Florida.
Wolfson & Leon opened its doors in 1963, and the 55 years they've put in since then towards ensuring that their clients are given the compensation they deserve. Please take the time to browse our client's review page, where you can see the fair and balanced reviews that clients have given us over the years that we've had working with them. Each case is unique, and reviews do not guarantee results.
We understand that finding a lawyer that works for you is a long process, and hopefully, this can be the step in the right direction towards showing you just how committed we are to help. The next stage, of course, is to speak with a lawyer. Luckily, we have just the remedy for that as well, our consultations are free, and we are happy to talk to prospective clients who want to know more information about their possible cases. Don't just sit around and wait for the problem to fix itself, do what needs to be done, and get in contact with those that can help you. Call today at (954) 530-3918 and speak to an attorney right away.
Lauderdale Lakes
Incorporated just two years before Wolfson & Leon opened its doors in 1963, Lauderdale Lakes saw its first popularity be for those wishing to retire to the sunny Floridian state. The city's population has seen a shift, as its white population moved steadily westward, and older residents passed on, now the growing population is predominantly Caribbean and African American. Settled at a steady 31 thousand people, and slowly growing, Lauderdale Lakes sees a plethora of culture and diversity within its borders, as well as several prominent shopping areas including:
South Lakes Shopping Plaza
Lakes Mall
Shops at Oriole Estates
Lakes Town Center
As stated, the constant visits outside towards unfamiliar shopping malls and restaurants can lead to accidents. Therefore, it is important to know just what can happen to you should you find yourself in an incident where you're hurt. Some of the types of injuries you can sustain due to a slip and fall include:
Lauderdale Lakes slip and fall resulting in a fractured skull
Lauderdale Lakes slip and fall resulting in a broken arm, wrist, finger or hand
Lauderdale Lakes slip and fall resulting in broken legs, ankles, or feet
Lauderdale Lakes slip and fall resulting in hip fractures and femur fractures
Lauderdale Lakes slip and fall resulting in broken ribs
Lauderdale Lakes slip and fall resulting in permanent and significant scarring.
Fort Lauderdale Slip and Fall Lawyers Helping Lauderdale Lakes Victims
Jonah Wolfson and his bilingual team of Fort Lauderdale slip and fall attorneys helping Lauderdale Lakes victims are standing by to hear from you over the phone. They've been helping people for years, and they're more than willing to extend a helping hand when you need it. Wolfson & Leon represents people with slip and fall injuries in West Boca, Miramar, Miami Shores, Palm Beach Gardens, Princeton, Overtown, Fisher Island, and many other cities in South Florida. Give them a call today at (954) 530-3918.