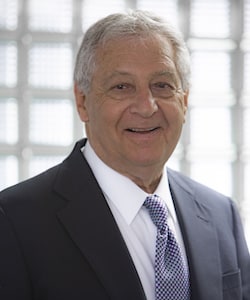 Jerome Wolfson Esq.
Jerome H. Wolfson was born and raised in Long Branch, New Jersey. After graduating from Drew University in Madison, New Jersey, Mr. Wolfson pursued his law degree at the University of Miami Law School. Upon graduation, Mr. Wolfson served in the United States Coast Guard and was honorably discharged.
With a career spanning over 50 years, Mr. Wolfson has defended Plaintiffs and Defendants alike. His vast legal expertise ranges from Personal Injury, Worker's Compensation, Criminal Defense, to Labor Employment laws.
Currently, Mr. Wolfson's law practice is dedicated to personal injury cases. He also defends Plaintiff's against insurance companies for wrongful denial of benefits. Mr. Wolfson also provides impartial arbitration and mediation services for labor disputes.
Education
L.L.B., University of Miami Law School, 1963
A.S., Valley Forge Christian College, 1957
A.B., Psychology, Drew University, 1960