Car Accident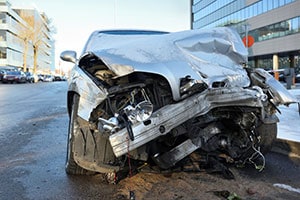 If you were seriously hurt in a Hollywood car accident, you may want to speak with the best Fort Lauderdale car accident lawyer that you can reach. At Wolfson & Leon, you can speak with their Fort Lauderdale car accident attorneys right now by calling (954) 530-3918.
Hollywood Florida
Hollywood is the city between Fort Lauderdale and Miami, with its own set of amenities and attractions that make it an ideal stop for anyone coming down to visit. Most famously, the large broadwalk of Hollywood Beach is a major attraction, bringing many to stop by and enjoy the white sandy beaches that it has to offer. Like the many residents of Florida, there's quite a few ways many can find themselves in an accident, and many times through no fault of their own. Accidents can cause many problems, not just to your car, but to yourself.
Injuries can be serious and left unchecked, can become deadly and cause either a lifetime's worth of pain or death. If you or someone you love has been injured traveling down to Hollywood, contact the Fort Lauderdale car accident lawyers of Wolfson & Leon. All the questions you might have about any and all things car accidents and personal injury can be answered by simply calling (954) 530-3918 and getting a free consultation. The Hollywood Beach car accident lawyers at Wolfson & Leon can give you all the information you need to make sure you can start bringing your life back to the safety and security it belongs.
Car Accidents in Hollywood
Car accidents are an unfortunate reality in our daily lives. Many of our loved ones are affected by them, and chances are, you will be as well several times in your life. Car crashes happen even in beach towns like Hollywood. Some of these car accidents can be:
T-Bone Car Crashes
Rear End Car Crashes
Sideswipe Collisions
Lane changing collisions
Pedestrian car accidents
Any one of these car crashes can bring your life to a screeching halt, causing you to not be able to work, to pay extra for medical bills and car repair, not to mention the psychological cost of suddenly having to deal with the insurance and legal troubles that can come from a car accident. Even if you come away from a car accident with little to no injuries and think you shouldn't see a doctor, you might still be injured in some way that you simply can't tell. These types of injuries can grow and grow and become more and more serious as they go untreated, eventually causing at times lifelong problems or even death. Once you find you have been looked at by a medical professional and that you don't have any sort of serious wounds, you should find yourself the best Hollywood Florida car accident attorney you can call.
Car accidents and personal injury are broad terms that can cover many things. Accidents that occur as a result of recklessness or negligence can cause injuries. Intentional action, such as road rage or other forms of using a vehicle to cause harm can also bring about personal injury claims.
Fort Lauderdale Car Accident Lawyers Helping Hollywood Victims
Whatever the type of incident you find yourself in, no matter the type of injury, appropriate counsel is usually advisable, and Wolfson & Leon offers just that. Having served the good people of Florida for a little more than half of a century, Wolfson & Leon has seen its fair share of collisions, car accidents, and injuries. They've handled these claims and more and will help you do everything in the process of pursuing your claim. This can include advising you on your options, helping you submit your claim, and negotiating on your behalf. Getting the correct compensation you deserve as a victim of a car accident can be difficult, so have the Hollywood personal injury lawyers at Wolfson & Leon help you. Call now at (954) 530-3918 to get your free confidential consultation and inform yourself with the answers that you need to know.