Car Accident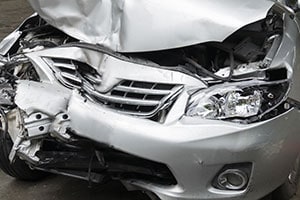 Much like the rest of Florida, Deerfield Beach is home to beautiful parks and recreation areas that offer fun for the whole family. Some of the best places to visit, according to Trip Advisor include:
Deerfield Beach Boardwalk
Deerfield Beach International Fishing Pear
Quiet Waters Park
Island Water Sports
Deerfield Islands Park
Deerfield Beach Arboretum
Sullivan Park
Ski Rixen – Deerfield Beach
Butler House – Deerfield Beach Historical Society
Deerfield Beach Tennis Center
From water parks to historical sites to even resorts for people to stay in long and relaxing vacations, all are there to offer you an enjoyable stay be you resident or tourist. Of course, none of these places will find you the thing you need in case you find yourself in a car accident: a Fort Lauderdale accident lawyer. That is why here at Wolfson & Leon we offer our services to all who've found themselves in a car accident in the area of Deerfield Beach. Our Fort Lauderdale car accident attorneys for Deerfield Beach victims work tirelessly to ensure you have an excellent and affordable service, that's why our consultations are free.
We understand that you've been through something terrible, the accident that you've suffered has left you with hospital fees, emotional damages, and possibly worse. At Wolfson & Leon, we work tirelessly to relieve you from the burden of financial strain by going after the party responsible. The service that we have provided for over 55 years is a testament to our work ethic, and how dedicated we are to help our clients through the trying and tumultuous times they've found themselves in. Our doors opened in 1963, and we've been hard at work helping those from all walks of life, all over the Floridian peninsula. Take the time to speak to us, to learn what the next steps are in your legal battle for compensation and ensure that you're not left behind. Call us now at (954) 530-3918 to speak to a Fort Lauderdale personal injury attorney right away and see to it that you stop suffering in silence.
Car Accidents in Deerfield Beach
Getting into a car accident can be a devastating experience, something that unfortunately we all may go through at some point in our lives. It is always best to be prepared and arm yourself with the information on hand to help you through the situation. Getting in contact with one of our Fort Lauderdale car accident lawyers can help you with that, by giving us a call you have the chance to talk with someone who's been working with personal injury law for decades, and will have more than enough time to explain to you the details of what you may expect. Some of the information we provide free of charge includes:
Car accident negligence cases in Deerfield Beach
Driver duty and responsibility in Deerfield Beach
Distracted driving accident lawyers in Deerfield Beach
Road rage accidents in Deerfield Beach
Rear-end accidents and their causes in Deerfield Beach
Rollover accidents and head-on collisions in Deerfield Beach
T-Bone car accidents and injuries in Deerfield Beach
Failure to yield car accidents in Deerfield Beach
Lane change and sideswipe accidents in Deerfield Beach
Uber car accidents in Deerfield Beach
Lyft accidents in Deerfield Beach
What to do after a car accident in Deerfield Beach
Most common injuries in Deerfield Beach car accidents
Car accident medical treatment in Deerfield Beach
All this information and more is free to you with no extra charge, and we want you to be armed with the information necessary to see you through these tough times. We here at Wolfson & Leon believe that a well-informed client is the best prepared client.
Fort Lauderdale Car Accident Lawyers Helping Deerfield Beach Victims
No matter which type of accident that you've found yourself in, getting legal counsel is the best approach to dealing with your situation. Call today and get in contact with an attorney. Jonah Wolfson is the managing attorney at the firm, he and his bi-lingual team of Fort Lauderdale car accident lawyers helping Deerfield Beach victims are ready to speak to you over the phone or in person if necessary. Call today at (954) 530-3918 and get the help you need today.