Car Accident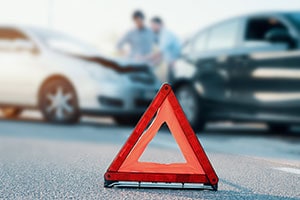 You've just had one of the worst experiences a motorist can have, one that we all fear, but know that eventually, we'll have to deal with it. You've been in a car accident, and you don't know where to get help. If you've been hurt in Davie or any other area and wish to get help from the army of Lawyers that are in Fort Lauderdale than look no further than Wolfson & Leon. They've been hard at work helping the good people of Davie and beyond for over 55 years, and they're more than happy to extend that help to you.
Ads bombard you, your mailbox is filled with letters, and your email won't stop going wild as more and more lawyers try and get your attention. We understand that so much information sent at you all at once can be mind-numbing, but it is essential not to take the first offer you see. Finding a lawyer should be something you take your time with, especially when dealing with legal issues as tricky as a car accident and motor vehicle law. It is very much akin to finding a good employee, their credentials are essential, and you should take the time to look at it before making your decision. You wouldn't hire someone who would walk in your door and ask for a job without any references, and we don't think you should do the same when hiring a lawyer. That is why here at Wolfson & Leon, we offer our client review page as proof of our dedication to the satisfaction of our clients. There you can see all our reviews, good and bad, and decide for yourself as to who it is you should hire. We'll help in getting as much information as you need towards winning your case, and we'll do it as quickly as we're able. Giving them a call at (954) 530-3918 and speaking to an attorney in a free consultation today can help you decide as well, so don't hesitate, call now.
Davie
Known since the beginning of their development as a "western town" Davie was once known as Zona Spanish for "Zone." It once had a thriving horse owning population, but commercial and residential development soon after discouraged those practices. Still, the "Wild-West" like architecture that it boasted can yet be seen to this day and helps give the city its unique feel.
Davie Car accidents
Davie, while pleasant, is home to very tight and winding roads. It is no surprise then that many car accidents have occurred within its city limits. Being so close to 595, a prime hub for commuters to get to and from work leaves the city rife with the necessary ingredients to explode in a powder-keg of car accidents. There can be many reasons for this, not just because of the way the roads are paved and how they're formed, but also from the drivers themselves. The Fort Lauderdale attorneys at Wolfson & Leon have lists available for the public to see just what type of distractions other drives can have while on their daily commute. Some of these include
David car accidents caused by drivers not watching the road
Davie car accidents due to drunk or intoxicated driving
Davie car accidents due to road rage or irresponsible driving
Davie car accidents due to sleepy or unwell drivers
Davie car accidents due to drivers looking at their phone and not the road
All of these and more can be causes for both alarms and accidents. Those that tend to follow traffic laws end up suffering not because of their actions but because of the effects of another. Do not let someone else's negligent action land you with years of payments in both hospital and car repair bills. See to it that you're covered by those that can help you right away, speak to the Lawyers at Wolfson & Leon.
Jonah Wolfson and his bi-lingual team of Fort Lauderdale car accident attorneys can help you as soon as you pick up the phone and call. They've been working with many victims, and they're more than happy to do the same for you. Call them right away at (954) 530-3918 and get your free consultation today.