Traumatic Brain Injury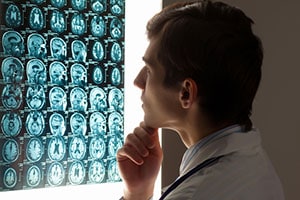 Coral Springs is known for its family-friendly neighborhoods and recreational activities. Considered a good place to raise a family, the city is full of sports leagues geared toward children. On any given weekend, you will find multiple league football, soccer, basketball, and softball games going on in the parks, with plenty of family and friends cheering kids on. While recreational sports are a great way for kids to get physical activity and learn how to play on a team, many of these activities can lead to injury. Balls launched at high speeds, as well as flying elbows and knees, can cause serious injury to kids if they are hit in the head.
While there is also some level of risk when kids play sports, there are times when injuries are caused by other factors. Improper or poor maintenance of the fields or lighting where kids play can lead to injury. Failing to properly supervise activities can lead to bullying or kids being hurt when others aren't following the rules. Cars travelling through or near parks at high speeds can hit kids that may be walking to their games.
If your child has been injured on the field, it's important to seek medical attention, even if the injury does not appear to be serious. Traumatic brain injuries can occur when there is a strike to the head. Even a minor jab to the side of a child's head by an elbow can lead to injury. Black eyes or other bruises on the face may be signal that your child has sustained a serious blow to the head. If your child has a head injury as the result of a sport-related accident, you should speak with a Coral Springs traumatic brain injury lawyer. They will review the nature of the accident and advise you of options available to recover any medical bills you've paid or if you've lost income to stay home and care for your child. For a confidential analysis of your case, contact Wolfson & Leon today at (954) 530-3918 today.
Head Injury Lawyer in Coral Springs
With over 130,000 residents living in Coral Springs, the city is a popular choice to raise a family. Boasting several public and private schools, as well as numerous parks and recreational facilities, there is always something to do in Coral Springs. Visit its Center for the Arts where you can see the latest Broadway show, musical, or your favorite comedian. For those who enjoy the arts, the city has its own Museum of Art, where residents can view collections from up-and-coming and established artists, as well as a take a class in ceramics, painting, or jewelry making. Ranging from fast-food to high-end cuisine, Coral Springs has multiple restaurants scattered throughout the city. With several grocery stores, stand-alone shops, and even a shopping mall, if you live in Coral Springs you will always find something to do.
The Coral Springs head trauma attorneys at Wolfson & Leon defend the rights of families who have been impacted by a brain injury. Speak to a personal injury lawyer today if you need representation for;
Coral Springs automobile accident head injury lawyer
Attorney for head injury sustained during a youth soccer game in Coral Springs
Shopping mall slip and fall traumatic brain injury lawyer in Coral Springs
Coral Springs canal boating accident head trauma lawyer
Lawyer for parking lot trip and fall accident resulting in injury to the brain
Construction site falling overhead sign head injury attorney in Coral Springs
Coral Springs car striking pedestrian causing a traumatic brain injury attorney
Bullying brain injury accident lawyer in Coral Springs
Wet floor slip and fall head injury accident attorney in Coral Springs
Sidewalk trip and fall head trauma injury law firm in Coral Springs
Lawyer for Coral Springs restaurant slip and fall brain injury
Coral Springs attorney for traumatic brain injury resulting from a bicycle accident
Brain Trauma Injury Law Firm in Coral Springs
If your child has sustained a sport injury that is the result of someone else's negligence, you should call the Florida personal injury lawyers at Wolfson & Leon for help. A serious injury to your child's head may require extensive and expensive medical treatments. These injuries could impact the quality of your child's life if they are not treated properly. Seeking the help of a personal injury accident firm can help your child to recover from their injuries.
Wolfson & Leon serves clients throughout Coral Springs and its surrounding cities including Parkland, Tamarac, Pompano Beach, and Sunrise. From its offices located in Fort Lauderdale, West Palm Beach, Fort Myers, and Miami, Wolfson & Leon represents clients living in South Florida who have traumatic brain injuries resulting from an accident. Speak with a Florida personal injury lawyer today by calling at (954) 530-3918.