Car Crash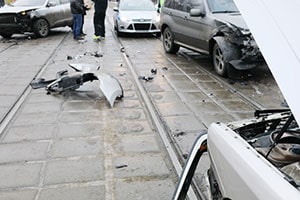 Whether you are sitting patiently at a stoplight, making a left turn across a busy intersection, pulling onto a highway, or exiting a parking lot, car accidents can happen anywhere. Car accidents can result from driver error or distraction, speeding or reckless driving, or poor weather conditions.
The Florida Highway Safety and Motor Vehicles reported 402,385 crashes with 254,310 injuries during 2017. Victims who have been seriously hurt in a car accident may need significant medical treatment, rehabilitation, and ongoing care. Many times, accident victims are unable to work while they recover from their injuries. If you have been seriously injured in a car accident, you should speak with a Fort Lauderdale car accident lawyer. You may be entitled to compensation to help you pay for medical bills and lost wages. For a free consultation, contact the personal injury lawyers at Wolfson & Leon at (954) 530-3918.
Coconut Creek Automobile Accident Lawyer
Once a part of Pompano Beach, the city known as Coconut Creek is a planned community that was designed with nature in mind. Filled with lush landscaping, trees, and waterways, the city was the first in the Florida to earn the "Community Wildlife Habitat" certification. Coconut Creek is also known for its butterflies – 5,000 to be exact. The city is home to the largest butterfly aviary in the world.
There are 59,154 people living in Coconut Creek. The median age of the residents in Coconut Creek is 40.1 years old and 8.45% of the population lives in poverty, which is less than the national average of 13.4%. The median property value is $168,000 and the median household income is $56,556.
Fort Lauderdale Automobile Accident Law Firm
Our personal injury attorneys defend victims who have been injured in car accidents. We represent clients involved in a myriad of accidents including;
Coconut Creek automobile accident injury attorney
Head-on collision injury attorney in Coconut Creek
Fort Lauderdale wrong-way accident injury lawyer
Attorney for hit and run car accident injury in Coconut Creek
Fort Lauderdale drowsy driver automobile accident in Coconut Creek
Coconut Creek pedestrian crossing the street hit by car lawyer
Speeding motorist car crash accident injury in Coconut Creek
Motorcycle accident injury lawyer in Fort Lauderdale
Left-hand turn intersection injury crash in Coconut Creek
Coconut Creek hidden driveway car accident pedestrian injury attorney
Large commercial truck injury accident attorney in Coconut Creek
Lawyer for pedestrian injured in crosswalk car crash in Fort Lauderdale
Coconut Creek high speed car chase resulting in serious injury lawyer
Parking lot car accident injury lawyer in Coconut Creek
Fort Lauderdale lawyer for car crash accident injury resulting from running a stop sign
Bicycle rider hit by a speeding car causing a serious injury attorney in Coconut Creek
Texting and driving car crash injury lawyer in Coconut Creek
Coconut Creek lawyer for rear-end automobile accident injury
Distracted driver car accident attorney in Fort Lauderdale
Teen driver automobile accident Coconut Creek injury attorney
Coconut Creek attorney for automobile crash injury resulting from impaired driver
Lawyer for large truck crash injury in Coconut Creek
Fort Lauderdale failure to stop at a red light car crash injury attorney
Driver under the influence car accident lawyer in Coconut Creek
Coconut Creek Car Crash Injury Lawyer
For over 55 years, the personal injury attorneys at Wolfson & Leon have worked with accident victims who have been injured in car crashes. Whether negotiating a settlement or defending your rights in court, our Fort Lauderdale car crash lawyers represent your interests.
With four convenient locations, Fort Lauderdale, Fort Lauderdale, West Palm Beach and Fort Myers, Wolfson & Leon defends injured victims throughout South Florida. If you have been in a car accident and are struggling to pay your medical bills, can't afford in-home or continuing care, or are unable to bring home a paycheck, contact Wolfson & Leon today. Call (954) 530-3918 for a free, no obligation consultation.