Winn Dixie Accident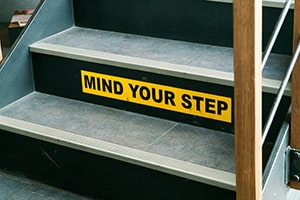 Grocery shopping can be exciting for some and a chore for others, but in the end, it is something that must be done as a life necessity. You visit your local Winn Dixie to purchase the necessary products that you need for cooking dinner or stocking up on food for the week. However, a simple trip to the grocery store could turn into a nightmare if you become injured from an accident.
If you were injured in the Winn-Dixie supermarket Broward County, then you are strongly encouraged to speak with the Winn-Dixie accident attorneys in Broward County at Wolfson & Leon. Our lawyers have helped personal injury clients and their claims arising out of supermarket or grocery store accidents in South Florida since 1963. Our bilingual personal injury attorneys offer free and confidential consultations. Just call us at (954) 530-3918 and let us get to work for you.
Winn Dixie Accidents and Injuries in Broward County
Winn-Dixie continues to have a significant presence in Broward County. In addition, the parent company of Winn-Dixie, Southeastern Grocers, is expanding its Hispanic stores called Fresco y Mas. That expansion is expected to continue well into the future.
Supermarkets and grocery stores have inherent risks based on the retail operations involved. There are frozen products that melt. Refrigeration units that leak. Bottles that break. Produce that falls on the floor. Items that fall from the shelves causing customers trip and fall. Negligent employees who fail to put up caution signs after mopping the floor. Inadequate security resulting in customer and employee injuries.
Winn-Dixie, like other supermarkets such as Publix, Costco, Walmart, Trader Joe's, are not legally required to guarantee your safety at every minute. These supermarkets are required to exercise reasonable care and maintain a clean and safe store. The one main legal issue in supermarket accident cases is one of notice. The all-important question is whether Winn-Dixie knew or should have known about the dangerous condition which results in your injury. So how do you prove that?
One of the main methods of proof in a supermarket or grocery store accident case is surveillance. Most stores use surveillance cameras. One reason that the stores use surveillance cameras is to deter and otherwise prevent theft by customers or employees. Another reason for using these cameras is to assist the supermarket in defending against personal injury claims. Of course, if the cameras clearly show that a dangerous condition existed for a period of time where Winn-Dixie should have cleaned it up or where an employee created the condition then the cameras will be of great value to the injured customer. In most cases, Winn-Dixie will not provide the surveillance tapes prior to a lawsuit being filed and a court order.
Another method to prove notice in a grocery store or supermarket accident can involve witnesses. So, if you are injured in a Winn-Dixie, it is important for you to not only make a report to the manager but also get the names, addresses, phone numbers and other contact information for any potential witnesses. Those witnesses could very well make the difference in whether you prevail in your personal injury claim against Winn-Dixie.
Perhaps one of the most valuable methods of proving notice in a supermarket accident case might very well be your own cell phone. If you are injured at a Winn-Dixie in Broward County, after asking to make a report to the manager and gathering witness information you should also take photographs and video with your phone of the area where you were injured. These photographs and video taken on her phone will very likely provide valuable assistance to your Winn-Dixie accident attorney.
Winn Dixie Accident Attorneys in Broward County
Call us today for your free consultation at (954) 530-3918. Our Broward personal injury lawyers probably serve the communities, neighborhoods and towns of Broward County including Pembroke Pines, Weston, Fort Lauderdale, Plantation, Sunrise, Cooper City, Davie, Hollywood, Miramar, Coral Springs, Margate, Parkland, Lauderhill, Hallandale Beach, Pompano, Deerfield Beach, Pompano Beach and Wilton Manors.