Whole Foods Accident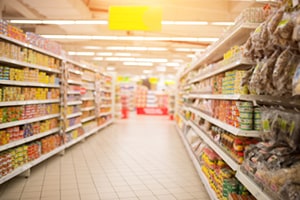 Shopping for groceries at your local Whole Foods can occur as it always does, fun and fulfilling as you purchase your desired produce. What if there was a day that it did not go according to plan and an accident happened? This was not your plan and most likely not your fault, but if an accident occurs, it's important to understand what happens next.
If you were injured at a Whole Foods Market in Broward County, then you should call a Whole Foods accident attorney as soon as possible. If you are to make a successful claim for your medical expenses, lost wages, pain and suffering then you will need a team of professionals to work with you.
It is possible to obtain full, fair and complete compensation as a result of your Whole Foods accident, but you will need to prove it first. The Fort Lauderdale personal injury lawyers at Wolfson & Leon have helped negligence victims in South Florida since 1963, they are ready to help you too after your Whole Foods accident. Just call us for your free consultation at (954) 530-3918.
Causes of Whole Foods Accidents
In June 2017, Whole Foods was purchased by Amazon. In Broward County, Whole Foods has markets in:
Davie
Fort Lauderdale
Coral Springs
Pompano Beach
Pembroke Pines
Accidents causing serious and devastating injuries at Whole Foods in Broward County can take many forms. A simple slip and fall could seem harmless but, in the end, could have devastating impacts on the body. In helping people injured in supermarkets and grocery stores in South Florida, the Broward supermarket accident lawyers at Wolfson & Leon are aware of the way's customers can be hurt including:
Whole Foods parking lot accidents
Whole Foods pedestrian accidents
Slip and fall accidents in Whole Foods parking lots
Slip and fall accidents in Whole Food Markets
Trip and fall accidents in Whole Foods parking lots
Trip and fall within Whole Foods Markets
Negligent security injuries at Whole Foods Market
Wrongful death claims at Whole Foods Market
Step and Fall accidents at Whole Foods Market
Food poisoning claims from Whole Foods Market
Falling merchandise and/or products at Whole Foods Market
Car accident with Whole Foods delivery trucks
Negligent actions of Whole Foods employees causing injury
Intentional actions by Whole Foods employees resulting in injury
If you or a loved one was hurt at a Whole Foods Market, then you owe it to yourself to speak with a Whole Foods accident lawyer in Fort Lauderdale. If Whole Foods is responsible, then the right thing for you to do is to hold them accountable. It isn't fair for your family to bear the harms and losses caused by any corporation.
Additionally, by holding that corporation accountable you might also help others avoid the same type of accident in the future. If Whole Foods or any corporation is held accountable for their employees' negligence, then they just might change the process or actions which resulted in your injury. So, no matter what happens – don't be a silent victim.
Broward Injury Lawyers Helping Victims of Whole Foods Market Negligence
When you are seriously injured through no fault of your own, the impact extends well beyond yourself. Those injuries can affect your family, your friends and co-workers. The medical bills and lost wages can mount quickly and could leave your family responsible to care for and support you while you recover.That is why you need to get the best personal injury lawyer in Fort Lauderdale to help you after a serious accident at Whole Foods Market in Broward County.
Wolfson & Leon is available to meet by appointment at their Fort Lauderdale office. The firm also has offices in Miami and West Palm Beach. Our personal injury legal team is available to meet with you at any location or time that is most convenient for you. Just call us today at (954) 530-3918 and let us get to work for you and your family.