Walmart Neighborhood Market Accident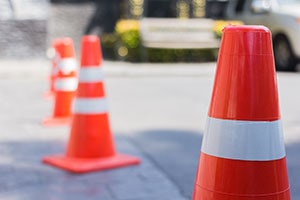 Grocery shopping is weekly or daily occurrence for most people. Whether you are making a quick visit for only a few needed ingredients or shopping for your entire household, almost everyone will make their way to a grocery store at some point during the week. Seeing as common as this is, grocery stores like Walmart Neighborhood Markets, can service hundreds of customers per day and even thousands per week. The last thing on a consumer's mind is if the store they are shopping at is safe. The unfortunate reality is that slip and falls at a grocery store are more common than you would think. If you were seriously injured at a Broward Walmart or in a Walmart Neighborhood Market grocery store, then you should speak with a Walmart Neighborhood Market accident attorney as quickly as possible. You will want to identify the best Walmart accident lawyer in Broward County to help you make Walmart own up to its responsibility of fixing the harm they caused.
At Wolfson & Leon, our Walmart negligent accident attorneys are available for the residents of Broward County. Call (954) 530-3918 anytime for your free consultation. Wolfson & Leon personal injury legal team is prepared to answer your questions just like we have for so many clients since 1963. We are available for you 24 hours a day – 7 days a week.
Walmart Neighborhood Market Accidents and Injuries in Broward County
Walmart has made a significant entry into the grocery industry. It sells groceries in Walmart Supercenters and Neighborhood Market stores. This allows Walmart to compete with Whole Foods, Publix, Winn Dixie, Costco and Aldi. As with all supermarkets and grocery stores, there are risks to customers and employees that are inherent to these stores. Dangers include:
Slip and fall accidents
Trip and fall accidents
Criminal assault by other customers or employees
Negligent security claims
Falling merchandise injuring shoppers
Food poisoning
Walmart parking lot accidents involving other automobiles and/or pedestrians
Wrongful death claims arising out of Walmart negligence
Car accidents with Walmart trucks and/or vehicles
No matter what happens, you should understand that Walmart will not simply give you money if you are hurt because of their negligence in Broward County. You will need to prove you were injured as a result of Walmart's negligence. That is where the Broward Walmart accident lawyers at Wolfson & Leon come in.
Our Broward personal injury attorneys will conduct a thorough investigation and retain the necessary experts to prove Walmart's negligence. This can be completed by acquiring and reviewing the video surveillance, as well as determining if it was negligence of an employee or even unsuitable safety measures. Our lawyers work with your medical providers to provide an accurate picture and analysis of your injuries and the effect those injuries have had on your life. If pre-suit negotiations fail to produce a fair offer, our attorneys will not hesitate to file a lawsuit and take it through mediation, negotiation, or a jury trial when necessary. We do not refer our cases out for litigation but rather we accept litigation referrals from other law firms.
Broward Personal Injury Attorney Helping Walmart Negligence Victims
At Wolfson & Leon, our Broward County personal injury lawyers are here to help if you were traumatically injured because of the negligence of Walmart. To make sure that you receive the justice that you are entitled to then you need to be an informed consumer. If you have any kind of question or thought in regard to a grocery store or supermarket, then we invite you to reach out to us for a free consultation at (954) 530-3918.
Our Walmart accident attorneys are humbled to serve the good people of Broward County including, but not limited to the communities of Hallandale Beach, Coral Springs, Margate, Plantation, Miramar, Cooper City, Pembroke Pines, Weston, Tamarac, Sunrise, Deerfield Beach North Lauderdale, Lauderhill, Lauderdale Lakes and Fort Lauderdale.