Walmart Accident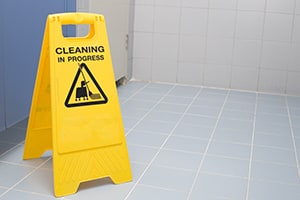 Walmart is the most well-known retail store around the world. They are known for their lower prices in comparison to their competitors and is one the main reasons that they attract so many consumers. Seeing as they are supercenters, which are large stores filled with great amounts of merchandise, they can service thousands of shoppers per day. Supercenters require a lot of maintenance in order to keep operations running smoothly. However, the required maintenance is not only for keeping the stores stocked and operating properly, but for also keeping the consumers safe. If the store or an employee does not follow the approved safety guidelines, an injury could occur.
If you suffered a serious injury at a Walmart in Broward County, then you should speak with a Broward Walmart accident attorney as quickly as you can. It is vitally important for you to figure out what your rights are and what you may be entitled to recover for your injuries and damages.
At Wolfson & Leon, our Walmart accident lawyers can answer your questions and assist you in getting the compensation you deserve. Call (954) 530-3918 for your free consultation. Our personal injury legal team is standing by to help.
Walmart Supercenters in Broward County
In Broward County, Walmart has a significant presence. The different types of Walmart stores in Broward County include:
Walmart Supercenters
Walmart Discount Stores
Walmart Neighborhood Markets
Sam's Clubs
In the state of Florida, Walmart has 377 retail units with more than 107,000 employees who are referred to as associates. The retail units are broken down as follows:
49 Sam's Clubs
90 Walmart Neighborhood Markets
229 Walmart Supercenters
9 Walmart Discount Stores
Walmart stores in Broward can be found in the following cities:
Pembroke Pines
Cooper City
Miramar
Davie
Hollywood
Fort Lauderdale
Sunrise
Lauderdale Lakes
Hallandale Beach
Dania Beach
Plantation
Tamarac
Coral Springs
Margate
Coconut Creek
North Lauderdale
Pompano Beach
Walmart Accidents in Broward County
You go to Walmart to shop and, hopefully, save money. Maybe you have a bite to eat at the Subway or Mc Donald's. The last thing you expect is to be injured. But it happens.
Walmart injuries can occur in a variety of ways. Some you might expect. Others perhaps not. But if you were hurt at a Walmart in Broward, you should at least find out if Walmart or anyone else might be responsible. It is not fair or equitable for you and your family to bear the burden of medical bills and lost wages when Walmart is the one that should be accountable.
The personal injury attorneys at Wolfson & Leon offer legal representation for folks injured at Walmart in the following capacities:
Walmart Slip and Fall Lawyer in Miramar
Walmart Trip and Fall Accident Attorney in Pembroke Pines
Walmart Slip and Fall Injury Lawyer in Fort Lauderdale
Davie Car Accident Attorney for Walmart Parking Lot Accidents
Cooper City Injury Lawyer for Walmart Accidents
Walmart Accident Attorney for Hollywood Walmart Accidents
Wrongful Death Lawyer for Fort Lauderdale Walmart Accidents
Negligent Security Attorney for Hallandale Beach Walmart Incidents
Broward Personal Injury Lawyers Helping Victims of Walmart Negligence
At Wolfson & Leon, our Broward accident attorneys are prepared to help you if you are injured in any way at a Walmart retail center. Our lawyers have represented injured victims of negligence in South Florida since 1963 and they are ready to assist you as well.
You are welcome to make an appointment at our Fort Lauderdale office or in our other offices in Miami, Fort Myers and West Palm Beach. We are also available by phone, text message, Skype or even facetime. All you need to do is call us at (954) 530-3918 and let us get to work for you.
Our South Florida personal injury lawyers offer complete legal representation for injuries and accidents to all Floridians including the communities of Weston, Southwest Ranches, Parkland, Rio Vista, Wilton Manors, Hallandale Beach, Pembroke Park, Deerfield Beach and Lauderhill.