Walgreens Accident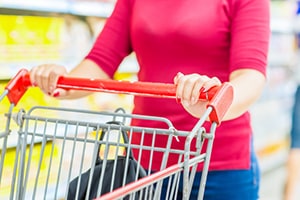 If you end up injured in a Walgreens store or property in Broward County, then you should at least speak with a Walgreens accident lawyer as soon as you can. You need to understand what your legal rights are and what you need to do to get the compensation and justice that you deserve.
At Wolfson & Leon, our Walgreens injury attorneys will speak with you free of charge and answer your questions. Just call us at (954) 530-3918 and let us help you through the difficult times after your Walgreens accident.
What You Should Do after a Walgreens Accident
The Broward personal injury lawyers at Wolfson & Leon are available by appointment at their offices in Miami, Fort Lauderdale or West Palm Beach. We have bilingual personal injury lawyers who work with our professional personal injury legal team. In addition to representing good people who are injured as a result of Walgreens negligence, we also try to inform and educate the public on potentially complex legal issues one may face after an accident in any retail store.
Here are some helpful suggestions if you are injured at a Walgreens or because of the negligence of a Walgreens employee:
Protect yourself from additional harm. If necessary, get to safety and call for help. If you are in danger call 911. This could happen in the case of criminal assault by an individual or Walgreens employee.
Ask for medical help. By calling for fire rescue, you can get the quickest medical attention to avoid any further injury. There is an additional benefit that the fire rescue report will document your accident and injury.
Request that the manager make a report of the incident or accident. Again, this will help you ultimately document that you were in fact injured in that Walgreens.
Look for surveillance cameras. Walgreens and other retail stores use extensive surveillance systems for three main reasons: loss detection, employee theft and to defend slip and fall accidents at Walgreens.
Use your cell phone to gather evidence such as witness names and phone numbers; scene of the accident such as the substance you slipped on; and video tape the area and the witnesses at the scene.
Get to the best Walgreens accident lawyer in Broward that you can find. You should understand that Walgreens will defend against any claims. So, you need to hire the top Walgreens accident attorney that you can identify so that you can get the justice and the compensation that you deserve.
There is one thing you should never do after a Walgreens accident – don't be a silent victim. If Walgreens was negligent or allowed a dangerous or hazardous condition or situation to occur and you are injured, then Walgreens should be held to account. It isn't right or fair to you or your family to bear the burden of medical bills and lost wages if Walgreens is responsible.
Accidents happen every day and we understand that when one happens to you, there can be many thoughts that cross your mind. You shouldn't feel embarrassed or feel that it was your fault. While shopping in the store, dangers and hazards are not your responsibility to watch out for, as the store should be properly stocked and maintained. When it is not, an accident can happen and that is why it is important to know your options and get the information you need. We are here to help you through the whole process.
Call the Fort Lauderdale personal injury lawyers at Wolfson & Leon and take advantage of the completely free consultation. Call (954) 530-3918 and allow us the opportunity to help you and answer your questions. Our Broward injury attorneys serve the communities in Broward County including Pembroke Pines, Miramar, Hollywood, Davie, Cooper City, Weston, Sunrise, Plantation, Fort Lauderdale, Wilton Manors, Pompano Beach, Deerfield Beach, Coral Springs, Parkland, Margate, Coconut Creek and Lighthouse Point. Wolfson & Leon has offices in Fort Lauderdale, Miami, Fort Myers and West Palm Beach. Call today – they can help.