Uber Car Accidents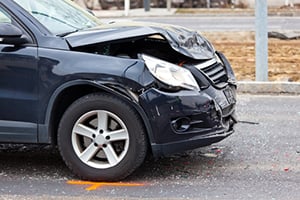 Uber is here to stay in Broward and all over South Florida. As these drivers increase daily, so do accidents with Uber drivers. Our Broward Uber car accident attorneys serve all of South Florida in their representation of Uber drivers and passengers who were injured in car accidents. At Wolfson & Leon, our South Florida personal injury lawyers have assisted people in achieving justice after all types of accidents since 1963. Our Broward Uber car accident lawyers in South Florida can help you and your loved ones also. Just call us at (954) 289-5954 for your free consultation.
At the our personal injury law firm, our Miami personal injury lawyers represent both Uber passengers and Uber drivers in Broward and all over South Florida. We can help you if you had a Broward Lyft car accident as well. We fully appreciate the challenges that face you following any car accident in Broward and in South Florida. If your car crash involves Uber in Broward, then your personal injury claim could become more complex. Our Broward Uber car accident injury lawyers know how to help you process your injury claim and pursue get the justice you are entitled to and that you deserve.
Our Managing Attorney is Jonah Wolfson and he is a bilingual lawyer who is available to represent the residents of Broward and all of South Florida. All you have to do is call (954) 289-5954 for your free and confidential consultation and we can come to you no matter where you live in South Florida. We can provide the answers to your questions and advise you about the options so you can decide what is best for you and your family.
Uber Passengers and Drivers in Broward County
Uber is all over South Florida and is quickly becoming an essential part of daily life in Broward. Odds are likely that you know someone who is an Uber driver or passenger. In fact, a team member of the South Florida personal injury team at Wolfson & Leon is a former driver for both Lyft and Uber. He has assisted our Broward personal injury lawyers to understand the direct impact of Uber and Lyft in our South Florida. He has also provided our South Florida Uber car accident lawyers representing Broward residents with a more thorough understanding of the challenges that Lyft and Uber drivers are confronted with daily.
In Broward and throughout South Florida, people use Uber and Lyft for a lot more than rides to Miami International Airport or Fort Lauderdale-Hollywood Airport. On any given day, you might encounter Uber drivers delivering:
Children to and from school
Elderly patients to medical and doctor appointments
Kidney disease patients for dialysis
Employees to train and bus stations
People who may have lost their driver's licenses
Taking people to work following an unexpected vehicle breakdown
Supplies to medical offices
Dinners and snacks through the Uber app called UberEATS
Important paperwork from a professional office
People who make the responsible decision to not drive after drinking
Drivers who know they are too drowsy to risk driving their vehicle
Uber Car Accident Attorneys Helping Broward County Residents
The Broward Uber injury lawyers at Wolfson & Leon in Miami provide representation for Uber passengers and drivers. Our lawyers can help if you:
Are an Uber passenger/driver who was hurt by another driver;
Are an Uber passenger, guest or rider hurt because of the negligence of another driver;
Were hurt in an auto accident due to the negligence of an Uber driver;
You were hurt by any Uber driver while riding a motorcycle in Broward or anywhere in South Florida;
As a bicyclist or pedestrian and you were hurt in an Uber car accident
After a Broward Uber car accident in Broward or in South Florida, rest assured that there will be complex issues of insurance coverage. Our Broward Uber injury lawyers know what to do to help you following any type of accident. But you need to call us first at (954) 289-5954 so we can get to work for you.
If you have questions about driving for Uber or using Uber, you can call our Broward Uber car accident lawyers for answers. Our Broward personal injury lawyers can provide you information free of charge:
Broward Uber Accident
How to Find the Best Uber Accident Lawyer in Broward County and South Florida
Broward Uber Driver Accidents
What to Do After Uber Accident in Broward County
Broward Personal Injury Lawyers Helping Broward Residents
The Broward personal injury lawyers and wrongful death attorneys of Wolfson & Leon have more than 55 years of collective experience assisting and representing the residents of South Florida including Palm Beach County, Broward County and Miami-Dade County. We are standing ready to work with you and your family. Call us at (954) 289-5954 so we can work with you on your Broward Uber car accident injury case.
Our Broward and South Florida personal injury lawyers proudly serve the communities of Hollywood, Davie, Plantation, Hallandale Beach, Sunrise, Lauderhill, Fort Lauderdale, Pompano, Deerfield, Coral Springs, Weston, Parkland, Pompano Beach, Deerfield Beach, Wilton Manors and Miramar.