Sawgrass Mills Mall Accident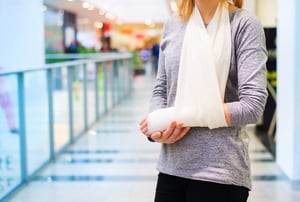 It isn't the first thing you think of but there are many ways you can be injured at the Sawgrass Mills Mall in Sunrise. If you were hurt in anyway at the Sawgrass Mall, then you owe it to yourself and your family to find out if someone or some corporation is responsible for your damages. The Sawgrass Mills Mall accident attorneys at Wolfson & Leon can help. We offer free consultations or appointments at any of our offices in Fort Lauderdale, Miami or West Palm Beach. Just call us (954) 530-3918.
Sawgrass Mills Mall
Sawgrass Mills is a mall located at 12801 W Sunrise Boulevard, in Sunrise, Florida. Opened in the beginning of October in 1990, it slowly grew to become just shy of the top ten largest malls in the United States. It is however, the second largest in Florida, as well as the largest when it comes to single story malls in the United States.
Spanning over 2,400,000 square feet, it reached that size after four expansions. With about 250 stores and services available to the average consumer. Some of the stores and restaurants include:
Asian Chao
Auntie Anne's Pretzels
Bath & Body Works
Bed Bath & Beyond
Best Buy
Boston Market
Burger King
Burlington Coat Factory
California Pizza Kitchen
Chao Cajun
Charley's Philly Steaks
Cheesecake Factory
Chicken Connection
Chickenow
Chipotle Mexican Grill
Cinnabon
Dick's Sporting Goods
Disney's Character Warehouse
GameStop
Gap Factory
Godiva Chocolatier
Grand Lux Cafe
Haagen­Dazs
Johnny Rockets
LEGO
Marshalls
Rainforest Cafe
Neiman Marcus
New Balance
Nike Factory
Perry Ellis
Polo Ralph Lauren
PUMA Outlet
Quiksilver
Rack Room Shoes
Ralph Lauren
Regal Cinemas & IMAX
Ron Jon Surf Shop
Sbarro The Italian Eatery
Skechers USA
South Philly Steak & Fries
Starbucks Coffee
Subway
Super Target
T.J. Maxx
Texas de Brazil
The Oasis
Theory Women
T­Mobile
Tommy Bahama
Tommy Hilfiger
Tony Roma's Express
Toys "R" Us
Brandsmart USA
Rain Forest Cafe
Versace
Victoria's Secret
Bloomingdale's
Banana Republic
Market Food Court
PF Chang's
Super Target
Garden Food Court
Wetzel's Pretzels
Nike Factory Store
Wilsons Leather Outlet
Wolford Outlet
Zadig & Voltaire
Zinburger Wine and Burger Bar
Zwilling J.A. Henckels
The mall is conveniently located near the Fort Lauderdale-Hollywood International Airport, and is reasonably close to the Miami International Airport, allowing it to have many tourists come to spend money there. In fact, Sawgrass is located near the intersection of I-595; I-75; and the Sawgrass Expressway. When currency exchange rates favor other countries, it produces a surge of international shoppers at the Sawgrass Mills Mall.
Sawgrass Mills Mall Slip and Fall Lawyers in Broward County
Slip and fall accidents in any of the stores at Sawgrass Mills can cause serious and tragic injuries. Shoppers, customers and visitors can be hurt through no fault of their own. That is where our Sawgrass Mills Mall Injury Lawyers of Broward at Wolfson & Leon can help you and your loved ones. We have served and helped personal injury victims in South Florida since 1963 and we can help you too.
Most Common Shopping Mall Accidents at Sawgrass Mills
Our
Sawgrass Mills Accident Attorneys
proudly and aggressively represent accident victims injured in Florida shopping malls. The most likely mall accidents may include:
Drunk Drivers and distracted drivers. Texting is a becoming an epidemic in South Florida and distracted drivers can cause injuries and deaths. Sawgrass Mills Mall has many restaurants and eating establishment that serve alcohol. Thus, the possibility of drunk driving accidents in the parking lots and surrounding streets and highways is significant.
Parking lot accident at malls are common. Pedestrian injuries can happen where there is poor visibility and lighting. Drivers can be careless and rude. Our Sunrise Car Accident Attorneys can investigate and identify all potential defendants and pursue a financial recovery for you.
Sawgrass Mills Mall Premises Liability Claims can include boxes and merchandise falling on shoppers and customers. These claims may also involve debris and garbage from shelves. Structural failures including tiles in the roofs, floors or stairs that are worn out or broken can cause serious and debilitating injuries.
Sawgrass Mills Mall slip and falls and trip and falls are the most common type of mall injury including:

Parking lots and sidewalks in disrepair, uneven or broken
Water from ice machines, pipes or leaking refrigeration units
Floors that are waxed or polished without any or inappropriate warnings of the hazard
Extension or electrical cords that are left out and otherwise unsecured
Food, drinks or melted ice cream on the floors of the food courts
Mats that bunch up or flap and fail to perform as advertised or intended
Restroom floors that are slippery and wet from broken plumbing or the improper maintenance.
Investigation of a Premises Liability Case at Aventura Mall in Miami
In many cases our Sawgrass Mills Mall accident attorneys ultimately determine that more than one person or corporation can be responsible for your injuries. But to make a proper determination of the responsible parties, a full investigation is often necessary.
Our mall accident lawyers in Broward County work with experts in the course of the investigation. Many times, defendants will point at other potential defendants in litigation and our personal injury lawyers will add those defendants to the lawsuit. It is the goal of our mall injury litigation attorneys to make sure all possible defendants contribute to your settlement or jury verdict.
Sawgrass Mills Mall Accident and Injury Lawyer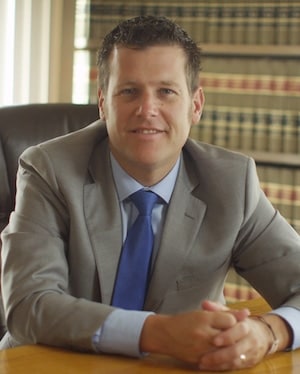 If you were injured in a car accident, slip and fall or trip and fall at the Sawgrass Mills Mall, then call us as soon as possible. If you are unsure whether you actually have a case, then you should call us at
(954) 530-3918
for your free consultation. Get answers you deserve from our Sawgrass Mills Mall Slip and Fall Lawyers.
Wolfson & Leon in Miami has represented mall accident injury victims for more than 50 years. Our Spanish speaking clients can communicate directly with Jonah Wolfson who is a bilingual mall accident lawyer in Miami. He is available to speak with you whenever it is most convenient for you.
Our mall accident lawyers proudly serve the communities and neighborhoods of South Florida including Sunrise, Weston, Plantation, Coral Springs, Fort Lauderdale, Pembroke Pines, Davie, Miramar, Miami, Aventura, West Palm Beach, Boca Raton and Miami Beach.